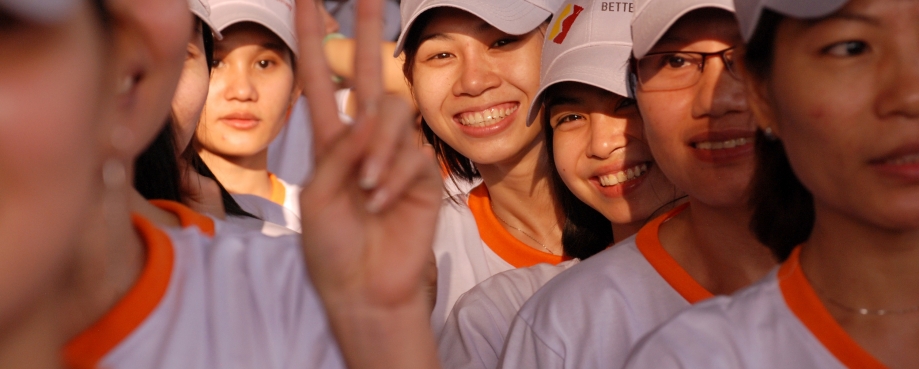 So far, we've welcomed eight new company members to ETI this year. Francesca de Meillac, our Senior Business Advisor reflects on why and explains that they cover sectors including cleaning services, fashion and food.
At ETI we're noticing that more and more companies view ethical trade as essential business practice for a number of reasons.
Moral: a core belief that all companies have a responsibility to respect human rights and where poor conditions prevail, to use their leverage to improve labour standards for workers.

To comply with growing expectations: companies are increasingly under scrutiny from NGOs, the media, investors and customers who want to know about working conditions for people in their supply chains. The UK Modern Slavery Act and the UN Guiding Principles on Business and Human Rights have also raised the profile of ethical trade.

Commercial: where working conditions are good, it is noticeable that strikes, accidents and staff turnover are reduced. Costly disruption gives way to a more stable, skilled and motivated workforce that's better equipped to improve quality and productivity. Retailers that work with their suppliers on ethical issues see improvements in their relationships and in the quality of their products.
Demonstrating commitment
Joining ETI is an explicit demonstration of a company's commitment to ensuring that the products and services they sell have not been made at the hands of exploited workers. 
It's a recognition that global supply chains are highly complex and worker's rights issues are often deep rooted and best tackled through collaborative action. And it's a pledge to work with the companies, trade unions and voluntary sector organisations that are already ETI members.
From Germany, the Netherlands and the UK, our newest members all have board level buy-in for membership, a strong desire to improve their company's approach and dedicated resources for doing so.
Our new corporate members
Here are our new corporate members in alphabetical order:
Find out more about joining ETI here.