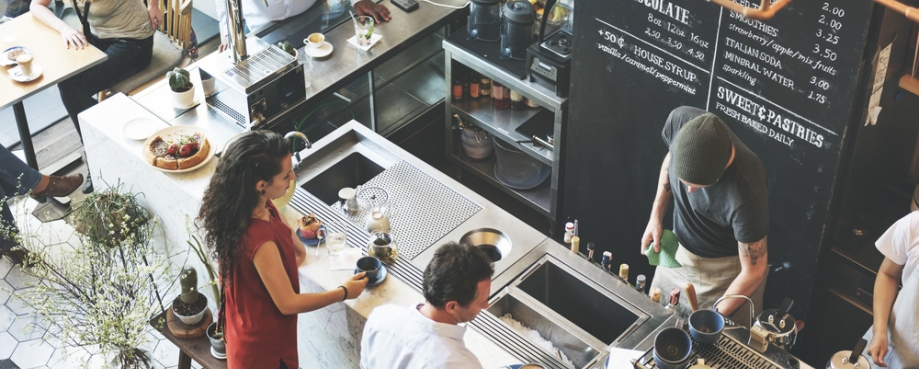 Addressing disputes between trade unions and companies is never easy, particularly when it takes place against a background of heightened public interest, writes ETI's Executive Director Peter McAllister. But that's exactly what has happened over these last few days following Whitbread's resignation from ETI.
Since Whitbread resigned as an ETI corporate member after a period of only 18 months, we've witnessed a media debate about the company's decision to quit ETI and read the different perspectives on this from Unite the Union and Whitbread itself.
ETI can offer some clarity on the situation from our perspective and reiterate the call for meaningful dialogue with Unite that we made to Whitbread when they were members. But firstly, here are two important points:
When any company joins ETI, they have up to two years to ensure they have effective ethical business policies and practices in place. We call this period, foundation level membership. Amongst other things, companies are expected to map their supply chain, formally adopt ETI's Base Code of labour standards and actively engage with ETI. During their short membership, Whitbread met their obligations to follow this process.
Responsible companies understand that they have to be consistently vigilant across their business activities and supply chains, undertake due diligence to identify issues and commit to a process of continuous improvement, whether this is in the area of low wages, discrimination or significantly, as in this case, on what constitutes legitimate trade union activity.
In the case of Whitbread, while it was meeting its foundation level process obligations, this should not be taken to mean that there were no workers' rights issues within its business or supply chain.
Meeting foundation level obligations does not imply that a company's supply chain or business operations are problem free. Indeed, Unite raised with ETI a number of serious and worrying allegations concerning Whitbread.
Effective collaboration between unions and businesses in the hospitality and tourism sector is important because we know that there are very real concerns for how these workers, particularly the most vulnerable, are treated.
Unite is leading efforts to try and address poor practices. It does this by raising awareness of issues and connecting with businesses to address underlying causes – as well as rightly acting on behalf of workers when disputes arise.
From our own experience, ETI has seen that where workers can exercise their right to join a union, engage constructively with management and bargain collectively, there is a better chance that the standards set out in our Base Code will be achieved.
As in any dispute, it is preferable that the parties concerned find a way to engage in a process of dialogue, with the aim of finding areas where they can work together and resolve outstanding differences.
After Unite lodged a formal complaint with ETI, the Board asked the union to stay the complaint. The union agreed to do this while ETI attempted for a second time to get Whitbread to engage in good faith mediation, which sadly failed. Whitbread's resignation means that the complaint is no longer being pursued.
Even after what has become an animated campaign, I hope that Unite and Whitbread will find a way to start a process of dialogue. It's important to resolve what differences they may have and to find constructive solutions that support decent employment in a sector in which both play an important role.
This blog was updated on 21 September 2017 to include details of the dispute between Unite and Whitbread.
The photograph is a generic image used to represent the hospitality sector. It is for illustrative purposes only and is not linked to either Unite or Whitbread.