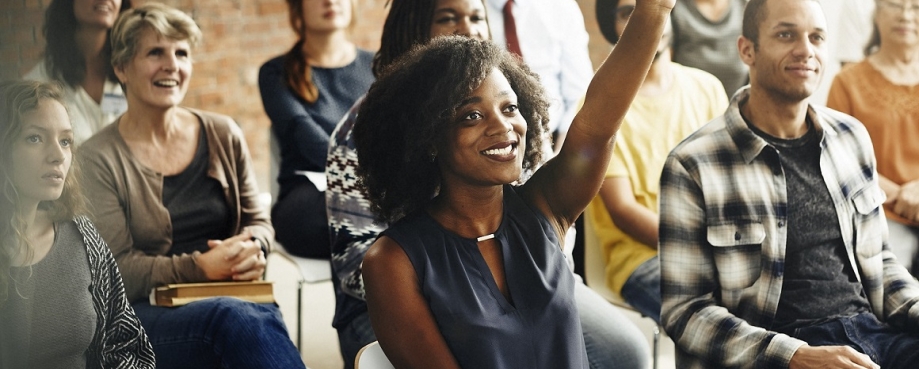 Maybe it's the educator in me, writes ETI's Courtney Brouse, but I'm a firm believer in malleable intelligence: the idea that you're able to expand your intellect through exposure to new ideas and experiences, rather than being born with a limited amount of "smarts". 
New advanced training course: Human rights due diligence
It's never too late to educate yourself on topics about which you had no prior knowledge. For me, that was ethical trade.
As you've probably gleaned from my first sentence, I was a teacher in the United States.
For ten years, I spent my days sounding off on the consequences of Columbus' journey to America. And counselling teenagers through their first heartbreak. 
When I was young, I remember hearing about the "Chinese sweatshops" that were making headlines, but I naively thought that things had been sorted since the 90's. 
A consumer's due diligence
I didn't conduct my due diligence as a consumer and didn't educate myself on the numerous human rights' abuses still existing in global supply chains. 
Huh. Ironic, isn't it? The educator not educating herself; I'm sure my students are throwing hypothetical "shade" my way.
My "clouds parted and cartoon birds landed on my shoulders" moment came when I was looking for employment in the UK.
I stumbled upon a job advert for the Ethical Trading Initiative, and, seeing that it was a not-for-profit, clicked on its website. 
I lost myself in the numerous resources, issues' commentary, and programme descriptions, and a few hours later my application was submitted. I was now fully invested in learning everything there is to know about ethical trade. 
Global supply chains
In the ten months since starting at ETI, I've learned things about global supply chains that would have made my head spin two years ago:
I've learned the effects purchasing practices can have on workers. 

I've discovered that eliminating human rights' abuses requires a pragmatic, long-term approach that involves numerous stakeholders, such as NGOs and Trade Unions. 

I've been inspired by the people I've encountered while working here; my colleagues' and our members' professionalism, dedication and knowledge have motivated me to become a lifelong advocate for workers' rights. 
And to think, a year ago, I probably would have confused ethical trade with fair trade. 
Educate yourself
It's amazing what you can learn with the right motivation. And that motivation is that people's lives are at stake.
So, what's my advice for people at the very beginning of their ethical trade journey? 
This one shouldn't come as a surprise: educate yourself. 
Subscribe to ETI's blog. Follow labour rights' NGOs and trade unions on social media. Maybe think twice before absent-mindedly purchasing those £3 joggers from brands that turn a blind eye to human rights' issues in their supply chains. 
If you're UK based, attend one of our breakfast debates. And if you work for a company, one of our fantastic training sessions.
Be a teacher yourself, and talk about ethical trade with your friends and family. 
Most importantly, don't forget the people at the heart of ethical trade: the workers. 
Go on, your ethical trade journey starts today. Take it from one novice to another, it's worth it.
Find out about our next ethical insights debate here and our training here.