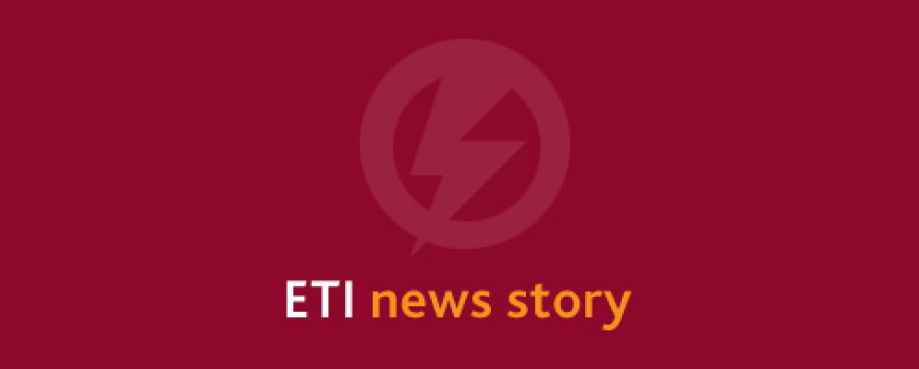 ETI is deeply saddened by the devastating fire in the Tazreen Fashions factory in Dhaka, Bangladesh on Saturday, which claimed the lives of more than 100 workers.  We understand that a separate fire also broke out today at another Bangladesh factory, and are monitoring reports on this.
Tragically, these incidents follow two shocking fires in Pakistan in September, and another Bangladesh fire in late 2010. Health and safety practices in Bangladesh were also called into question in 2005, with the collapse of the Spectrum sweatwear factory.
We cannot begin to imagine the terror these workers faced, and the impact that their deaths will have on their families, colleagues and the wider community. Our heartfelt condolences and sympathies go out to the family and friends of these victims. Our member company C&A has confirmed a contractual relationship with Tazreen Fashions, and has publicly extended its condolences to the families and friends of the victims. We are working with this member, and understand they are looking into the incident with urgency, with further statements to follow.
This situation is all too familiar, and highlights the widespread and endemic workers' rights issues within the region. This is a clear call to action for the Bangladesh industry, government, and retailers to work together, to raise workplace safety standards across the country's garment sector. Every worker is entitled to work in safety, in an environment that is protected against risks such as fires, through robust health and safety systems and safeguards.
These incidents prompt serious and urgent conversations at all levels – looking at the role of government in maintaining strong inspection mechanisms and factories' responsibilities to uphold building regulations and workplace safety standards.  They also call into question international brands' ability to detect these issues early, and drive change.
ETI is working with members who source from Bangladesh, to understand how we can best work together to address the root causes of these workers' rights issues. There is an imperative need to learn lessons and raise standards, to prevent such tragic loss of life in the future.