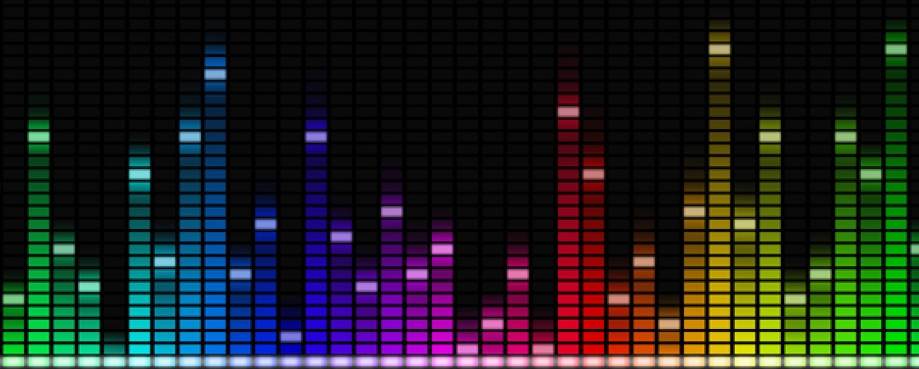 Lessons from Access to Medicines Index, Behind the Brands, Corporate Human Rights Benchmark, and Modern Slavery.
There is increasing recognition that benchmarks can play a powerful role in encouraging companies and governments to respect human rights by harnessing the competitive nature of markets to drive a 'race to the top'.
So, the answer to the question above is: 'yes'. However, the power of benchmarks depends on at least four key criteria which have to be addressed in both the design and implementation, as part of defining a benchmark's model of change:
Form: to what degree does the 'benchmark' allow easy comparisons between companies' policy, practice, and performance, to drive competition?
Participants/Targets: public benchmarks can drive change in companies and governments with public reputation risks by creating brand reward for leaders and brand risk for laggards. It is less clear how effective they are for companies that do not have to manage a public brand.
Collaboration: benchmarks are not a 'magic bullet', and evidence suggests they are most effective when combined with other pressures and rewards for progress by companies and governments.
Audience: clarity of audience should come from the model of change, and may include investment houses, that determine a company's access to capital; public audiences, that define a company's social license to operate and access to the best employees; and internal human rights advocates and senior management inside a company who drive internal change.
The increasing evidence that benchmarks can work comes from the impact of two outstanding rankings: Access to Medicines Index, and Behind the Brands. And in December 2014, The Economist Intelligence Unit reported that in their survey of CEO's, 39% thought that benchmarking companies on their human rights performance could make the greatest difference on this issue – by far the largest proportion of answers received.
The Access to Medicines Index and Oxfam's Behind the Brands ranking have both been welcomed by progressive companies, investors, and by civil society. They gain some approval because they are seen as 'market mechanisms' to create a race to the top, and therefore fit well with liberal economic appeals to corporate voluntarism and self-regulation. This welcome was reinforced by the efforts both rankings made to consult comprehensively with the target-companies before their launch. Civil society has supported them as they also have proved effective in driving change in key areas of material risk for victims of abuse (rather than risks to companies' reputation).
Access to Medicines Index has brought advances in the top 20 pharmaceutical giants' approach to providing and pricing medicines for poor people suffering from HIV/AIDS, TB, malaria, and 'orphan diseases'. The power of Access to Medicines Index derives from its own brilliance in driving targeted change; but also its timing: it was launched when the pharmaceutical giants had reached a nadir in their public reputation and trust. In 2000, an access to medicines campaign began, led by Médecins Sans Frontières,  Oxfam, and health and LGBTI activists around the world, in the face of the AIDS epidemic in Africa. One of the aims was to persuade pharma to drop its patented drug prices for antiretrovirals in poor countries at a time when millions were dying and drug companies were insisting on their universal patents and sky-high prices for even the poorest (their hubris was demonstrated when they took Nelson Mandela to court in South Africa over infringements to their global patents).
Oxfam's Behind the Brands enjoins ranking and public campaign. But they developed their ranking of the top 10 food and beverage companies as a central component of their 'Grow' campaign on global food security, rather than as a result of the campaign. In this way they have hitched the rankings to global campaigns that have led Coca Cola, Pepsi, and Nestlé to commit to zero tolerance of land grabs in their supply chains; General Mills and Kellogg's to take on ambitious targets for greenhouse gas emissions in their supply chains.
The Business and Human Rights Resource Centre's Company and Government Action Platforms are two other public sites where powerful comparative tables can be created to reveal which companies have the best human rights policy and practice, and explore how companies identify  human rights risks and undertake due diligence. Human rights advocates in companies are reporting using this to demonstrate to colleagues where their companies lead in their sector, and where they lag behind.
But nothing creative stands still. In the last year, there has been a growing impatience on the part of many in the business and human rights field: the current rankings all rely on companies' self-reporting on policy and practice. The demand is now that they begin to include a measure of performance in terms of respect for the human rights of the communities, and workers in companies' operations and supply chain. This tension was highlighted in September 2015: Behind the Brands rightly ranks Unilever as top of the league on labour rights policy and practice and commends them for significant progress. These advances however have failed to prevent the degrading conditions and poverty wages of workers that the BBC revealed in Unilever's, and many other companies, supply chain for tea.
Measuring performance has become the next frontier of benchmarking. In response to this, a groups of investors and civil society are developing the Corporate Human Rights Benchmark (CHRB) to rank the top 500 companies in the next three years. The ranking will include some assessment of performance, alongside policy and practice. Aviva Investors, Business and Human Rights Resource Centre, Calvert Investments, EIRIS, the Institute for Business and Human Rights, and VBDO, are designing the ranking to include labour rights as a major section including indicators on forced and child labour, freedom of association and right to collective bargaining, living wage, working hours and health and safety, and non-discrimination. It will also include an assessment of performance through measurement of adverse events, allegations of abuse, and companies' responses to these allegations.
Finally, there is an opportunity now to harness competition between big businesses to eradicate modern slavery in international supply chains. The recent UK Modern Slavery Act is a crucial addition to the California Supply Chain Transparency Bill, now celebrating its fifth anniversary. The California Bill has driven change, but misfired by not facilitating a powerful comparison between companies on a single site so human rights advocates in companies, investment houses, and the public, can assess a company's comparative performance, and identify companies with best practice. The UK Government should ensure their new Act includes this vital driver of market competition between companies. And the European Union may soon follow suit. Equally, Know the Chain, a collaboration of Humanity United with Business and Human Rights Resource Centre, Sustainalytics, and Verite, has announced it will now expand its work on the eradication of modern slavery in the supply chain. This will seek to build on, and strengthen, the information provided through these government acts.
Phil Bloomer will be speaking at the Ethical Trade and Human Rights Forum, 19-20 October, London.