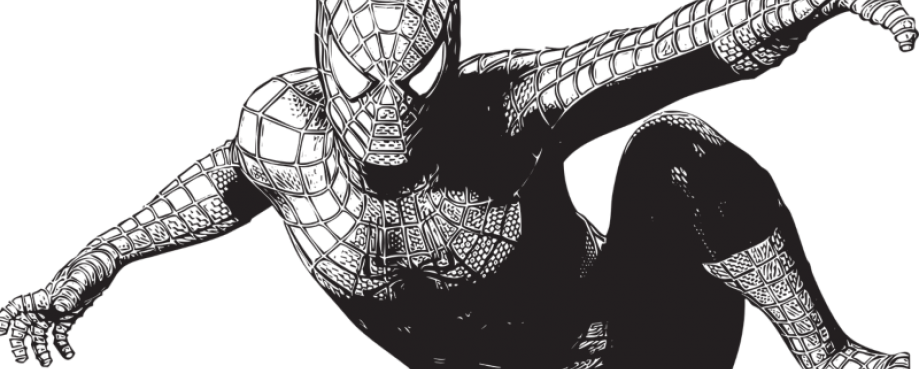 "With great power comes great responsibility." Uncle Ben to Peter Parker
Friday 29 November is Black Friday, the busiest shopping day of the year.
Bombarded by "unmissable" deals every time you log on to the computer, check your phone, or turn on the TV, you could be forgiven for feeling besieged, and powerless when it comes to deciding what to buy, and who from.
The reality is, as a consumer, you have more power than you think. But, as fans of Spiderman will know, with great power comes great responsibility, and we should never let power go to our heads. We're all susceptible, of course. Even Spiderman spent the first few weeks after discovering his powers flying pointlessly around the rooftops of Queen's. But he knuckled down eventually, and began using his powers for good. 
As a consumer, you could do worse than to take a leaf out of Spidey's book.
Because dizzying as it might feel to grab a cut-price bargain, there's a flip side to that bargain. And all too often, it's the rights of workers.  
It can seem daunting, and even pointless, to make a stand against a system so vast and entrenched. Global supply chains are huge and complex, and the tiers of subcontracted subcontractors within them more labyrinthine than Spidey's web. But not all retailers are the same, and by asking a few simple questions, you can find out enough to make a reasonably informed decision as to which are serious about workers' rights:
Are they members of ETI? You can find a full list of ETI members on our website.
Have they signed up to the ETI Base Code? 
Have they published a Modern Slavery Statement? Any business with an annual turnover of more than £36 million is required to do so, but many still haven't. If you can't find one either via Google or the company's website, it's not an encouraging sign.
Does their website and social media output contain examples, and case studies, of how they protect workers in their supply chains? 
Have there been any negative news stories about how they treat their workers? 
In the words of Commissioner Gordon, who as Gotham City Police Commissioner knew a thing or two about feeling daunted by a seemingly impossible task*:
"You're going to make a difference. A lot of times it won't be huge, it won't be visible even. But it will matter just the same."
(*with apologies for mixing DC and Marvel.)
Notes:
The ETI Base Code is an internationally recognised code of labour standards covering issues such as living wages, discrimination, safe and hygienic working conditions, and ensuring workers have a voice and are listened to.  
ETI has produced a report on how the business models most retailers are using can actually have a negative impact on the rights of workers in global supply chains. On page 9, there's a list of steps companies can take to ensure that their business models and purchasing practices are actively supporting, and protecting workers. If you have a favourite retailer, you could always write to their CEO and challenge him or her on the steps they are taking on workers' rights, and ask whether they have actively reviewed their business model in light of the ETI recommendations.