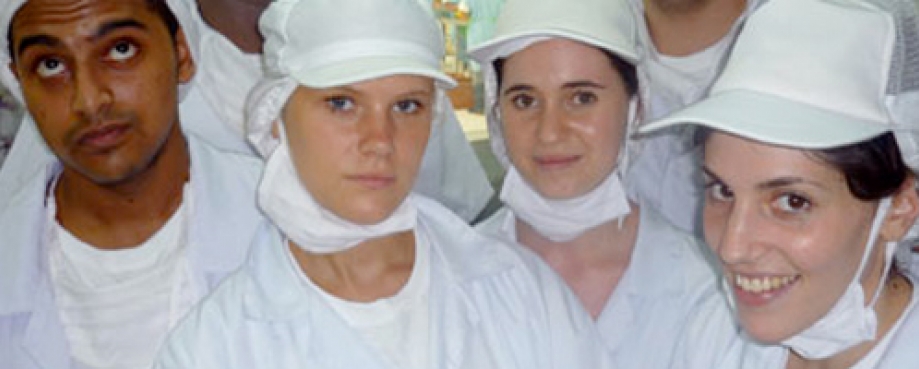 Photograph: BBC/Ricochet
Comment by Dan Rees, ETI Director
No one who saw the BBC 3 series 'Blood, Sweat and Takeaways', the final episode of which aired on Tuesday night (10 June 2009), could fail to be moved by it.
Like its predecessor 'Blood, Sweat and T-shirts', the programme lifted the veil on the voiceless workers normally obscured from our view by the complex supply chains of the global economy - this time focusing on those who pick, process and package the food we eat.
Workers like production line supervisor Ratmi who, separated from her children by economic necessity, toils in a tuna factory for £3 a day - and is moved to tears when the show's young participants give her £1.
Understandably, some viewers say programmes like this simply make them feel guilty, and that the more they know, the more helpless they feel.
But rather than feeling defeated, each of us must recognise the power we have.
Retailers, given their huge buying power, can fundamentally influence conditions in international supply chains for the better.
For our part, we must let companies know that ethical trade is not a niche concern, but a standard each of us expects of those we trust with our custom.