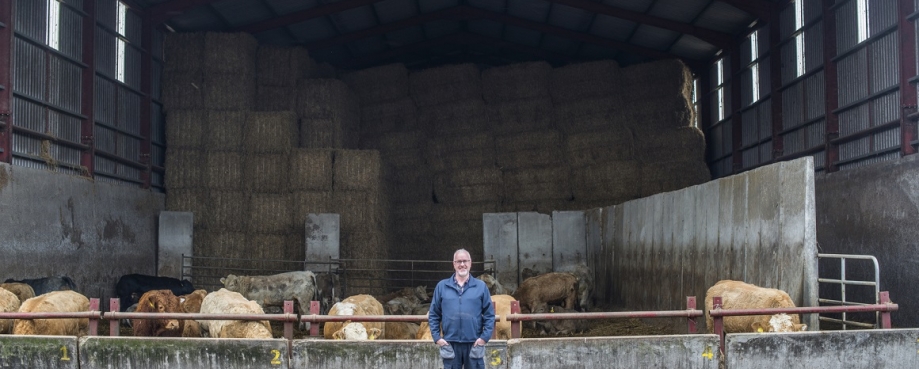 Training designed to help the Irish food and farming sector reassure UK supermarkets that they take agricultural workers' rights seriously. Backed by SIPTU and Supporting Quality Ireland, and the supermarkets Morrisons and Waitrose as well as Marks and Spencer.
The Ethical Trading Initiative (ETI) has teamed up with SIPTU, the Services Industrial Professional and Technical Union and Irish brands partnership Supporting Quality Ireland to help expand an understanding of ethical trade within Ireland's food and farming sector, particularly for those companies supplying UK supermarkets.
Both SIPTU and Supporting Quality believe there is a need to introduce high quality training around promoting respect for workers' rights – so called ethical trading – in Ireland. There have also been various media exposés around worker exploitation that have raised concerns amongst consumers.
ETI has consequently designed a two-day workshop, Ethical essentials for Irish companies and suppliers, that focuses on the practical steps needed to address ethical trading issues, referencing the organisation's Base Code, its internationally recognised code of labour standards.
ETI training manager, Damien Egan confirmed that the course is specifically geared towards the Irish food and farming sector. "Our training is designed to help Irish companies and suppliers grow in confidence so that they can give reassurances to UK supermarkets that they are committed to implementing real change. 
"We realise that addressing labour rights issues in the supply chain is difficult and an on-going challenge. With international labour legislation increasingly being firmed up, companies must take this issue seriously."
The training has the support of leading UK supermarkets.
Danny Mills, the Ethical Trading Manager at Morrisons said "We are delighted to see ETI expand their training offer into Ireland. ETI training is a fantastic way to embed the know how to ensure workers in your supply chain are treated fairly."
Victoria Harris, Head of Sustainability and Responsible Sourcing at the supermarket Waitrose, added that Waitrose is committed to the principles of the ETI Base Code which it sees as an integral part of the way the supermarket wishes to do business. 
"ETI is a valuable partner in addressing the issues surrounding ethical trade in our global supply chains - supporting our 'treating people fairly' business pillar. We would recommend engaging with them to understand the risks facing your business and how best to manage them," she said.
Additionally, Helen McTaggart Ethical Trade Manager at Marks and Spencer confirmed the usefulness of such training: "Addressing labour rights issues in your supply chains is difficult and an ongoing challenge. Suppliers should take advantage of training so that they can learn how to practically implement change."
Specifically, ETI will concentrate on giving delegates a basic introduction to ethical trade as well as:
Understanding the demands of UK supermarkets as they adapt to changes in UK legislation – including the Modern Slavery Act – and what this will mean for their suppliers.
Knowing how Irish legislative changes such as the launch of the Workplace Relations Commission can assist Irish businesses.
Giving practical assistance in mapping risks in their own supply chains and developing their own checklists while exploring what partnerships can be built with local NGOs and trade unions.
Companies wanting to book places on ETI's workshops, should email training@eti.org.uk, call +44(0) 207 841 4350, or log onto Ethical essentials for Irish companies and suppliers.