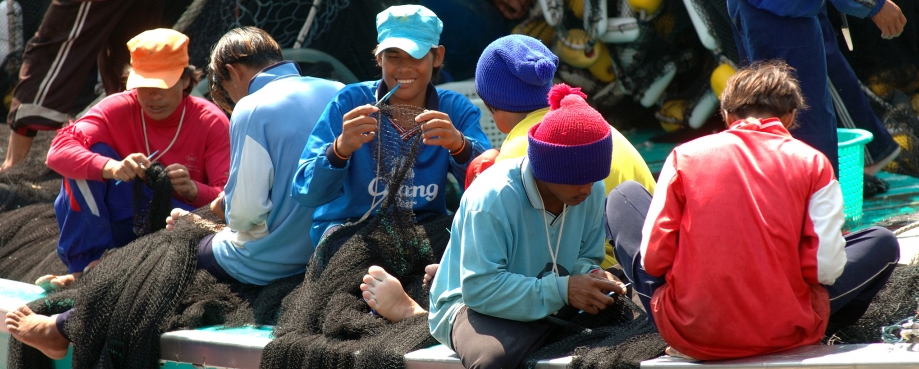 ETI is pleased to announce that it has become an official member of the Seafood Working Group.
The Seafood Working Group, a global coalition of labour, human rights and environmental organisations, was formed in 2014 in response to egregious human rights abuse of workers in the Thai seafood industry and the understanding that labour exploitation is often linked with illegal and unsustainable fishing practices.
Nick Kightley, ETI's Strategic Lead, Food, Farming and Fisheries, comments:  
"Seafood Working Group is a powerful consortium of influencers. While it has tended to focus on Thailand and working conditions there, it is extending its concerns and advocacy far wider in response to the numerous dark stories that need to be investigated within the seafood industry.
"Changes are needed to State responsibilities - everything from laws and policies to inspection regimes, to adequate resources and investments – as well as to company policies, reporting mechanisms, and effective grievance and remedy mechanisms. ETI is looking forward to helping to drive these changes and achieve real, longstanding improvements for workers."