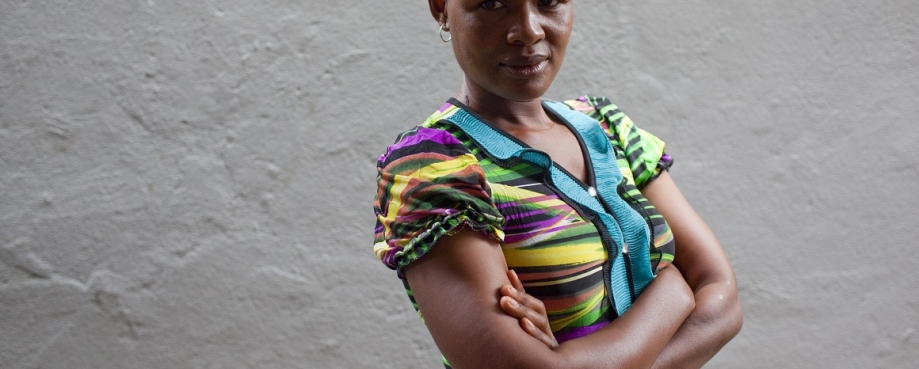 "They refused to give me any other duties, and terminated my employment. I felt so sick I didn't really care." 
32 year-old Fatuma understands more than most the dangers of heavy pesticide use on flower farms. She'd spent ten years harvesting roses on a flower farm near Arusha before she started feeling ill.
She says: "Sometimes when we came to work in the morning we could smell the sulphur in the air.
"The managers told us we had to use masks and gloves to protect ourselves from
the sprays, but we didn't use them all the time.
"Then one day I started feeling sick down one side of my body, all the way down my leg.
"I went to the hospital and was checked over and x-rayed. They told me there was a problem with my kidney, which was because I was allergic to sulphur.
"I knew immediately that I had been poisoned by the sprays they use for the crops.
Fatuma underwent medical treatment for the next three months. When she was better, she went back to work and tried to ask her employers if she could be given different duties, away from the toxic sprays.
"I told them that the sulphur had poisoned me - they were furious. They refused to give me any other duties, and terminated my employment.
"I felt so sick that I didn't really care."
Two years on, Fatuma feels physically better, although she hasn't returned to full health. "Sometimes I get a pain in my leg and it swells, and I'm not as strong as I was."
Now a street vegetable hawker, she earns around Tsh 60,000 per month (around £34); around Tsh 15,000 less than before.
"I was angry before about what happened, but I'm calm about it now".