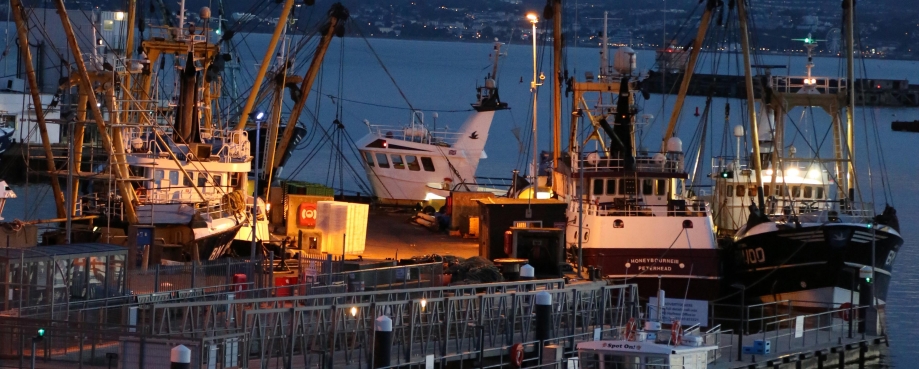 We talk the talk, but can we walk the walk? That was a key question when, in January this year, 5 Bidfresh staff underwent social auditor training. Caitlin Schindler, Bidfresh's Sustainability & Ethics Manager, reports
The units within our group supply fresh food to thousands of chefs and hospitality businesses. Our seafood business has been a member of the ETI since 2015,and the Bidfresh business overall since 2017.
The employees selected for training came from our ethics, food safety and purchasing departments, and the course was delivered internally by SGS.
There were a number of goals we set ourselves. We wanted the confidence to conduct social audits and visits at our suppliers ourselves. We also wanted a better understanding of the questioning, observation, and document review skills needed to decide when a full audit is needed, and when a suppler visit can be less formal and more collaborative.
Crucially, and this is where "walking the walk" applies, we want to conduct social audits on our own sites, to ensure we "practise what we preach" before we push our suppliers to do so, and can also offer them practical advice on what's involved.
Among other things, the course looked at individual and group interview techniques, structuring audits, and ways to deal with difficult cases, such as non-cooperative management. It included both SA8000 and SMETA auditing standards.
Some learnings from the ETI Essentials courses were useful in framing the training. In particular, Essentials 2, Managing risk: audit and beyond, helped us to develop proper interview methodology, in terms of selecting interviewees and asking non-leading questions.
We have also improved our confidence to put into practice one of the key approaches of ethical trade we've learnt from ETI – that it's not about telling the management of a supplier how to "do" ethical trading, but speaking to workers, forming relationships, and encouraging the adoption of ethical trade throughout all parts of the company.
So how are we doing following the training? Of course, ethical trading is a journey as much as a destination; requiring continual vigilance and an open, collaborative relationship with suppliers.
This is improving, and one important learning from our internal recruiting for the course is that our staff already manage many priorities. So, one compromise is assembling a shorter ethics "ticklist" that they can use anytime, rather than having to conduct a full social audit. Any issues this flags up can be used to prioritise where we should dig deeper. The learning, and the journey, continues