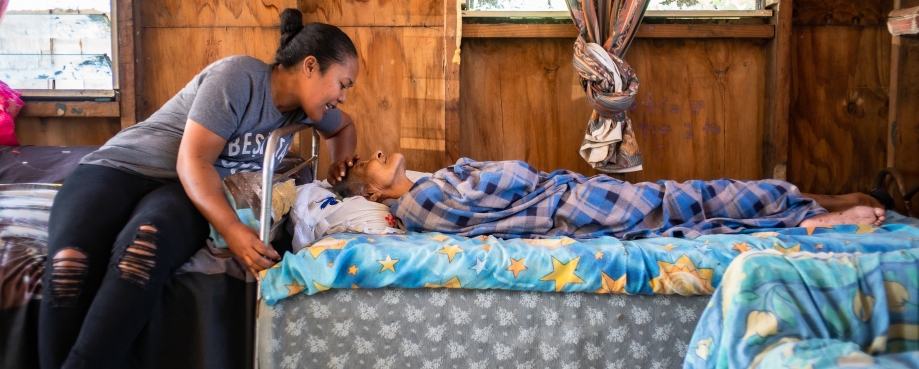 Social protection is an internationally recognised human right. It provides critical support to people who are facing situations such as unemployment, sickness, maternity, widowhood or old age. Social protection policies include income support and essential services.   
But the benefits flow in both directions, and there are positives for employers, businesses and the wider economy as well. Investment in social protection and essential services – such as health, education and care – has been shown to have positive effects on skills, employability, productivity and overall firm-level performance.  
'There is overwhelming evidence that extending social protection is not only good for workers and their families, but it is good for business and the overall economy.'
Evelyn Astor, ITUC 
A new report for the International Trade Union Confederation (ITUC) Investments In Social Protection And Their Impacts On Economic Growth, details the strong economic, as well as moral and public health, case for governments to introduce universal social protection. The report looks at the social and economic effects of investing an additional 1% of GDP in social protection in eight countries. The results show that such investments lead to reduced poverty, lower levels of inequality, reduced barriers for women to enter or return to work, increased consumption, higher tax revenue and greater economic growth. Overall, these increased investments in social protection can yield between 0.7 and 1.9 times their value in economic returns, indicating that the economic benefits of increased social spending can partially or completely offset the costs. 
What can businesses do to support access to social protection? 
While governments hold the primary responsibility to set up social protection systems, businesses also play an important role. Businesses significantly contribute to the financing of national social protection systems, as such systems tend to be funded through a combination of social security contributions (generally funded through a mix of employer and worker contributions) and through taxation – which together can ensure a solid financing base for social protection. Sometimes businesses also provide complementary social protection programmes, such as paid maternity leave, to their workers, especially in cases where public social protection systems are underdeveloped or non-existent. The development of such complementary schemes can be done through collective agreements between businesses and trade unions. 
"The time has come to extend social protection to the half of the world's people who have none and to the almost 20% who only have partial coverage. Many governments are finally having to recognise the importance of social protection – including unemployment protection for when people lose their livelihoods, paid sickness benefits and access to healthcare."  
Sharan Burrow, ITUC General Secretary 
As we have witnessed during the Covid-19 pandemic, expanding social protection is economically feasible for the vast majority of countries when a crisis demands it. The global situation has illustrated how a number of countries have successfully managed to put in place temporary unemployment schemes and other income support measures that allowed companies to retain their workers and provided job and income security to the workers themselves. 
ETI and ITUC encourage businesses to support extensions to social protection. We moreover call on businesses to publicly endorse the establishment of a Global Social Protection Fund, which would support the poorest countries in a worldwide effort to make social protection universal. The moral imperative of global solidarity to support the most vulnerable is evident, the case for public health is clear and, as highlighted in this report, what is good for people is good for the economy. Read the full ITUC report here.