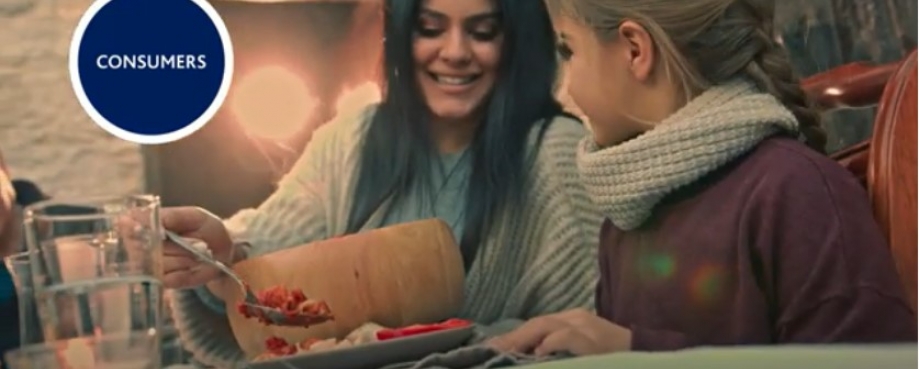 At Princes, our vision is "proudly helping families to eat well, without costing the earth."
Ensuring ingredients and finished goods are ethically sourced requires significant investment at all stages of the supply chain.  This means investing time to undertake thorough due diligence, as well as investing financially to ensure the true cost of production is realised therefore ensuring living wages and environmentally responsible practices are built in.
It is hard to predict what the medium-term impact of upholding and improving ethical standards in supply chains will be as a result of Covid-19. There is a real risk that many consumers, facing economic hardship and reduced household budgets, may turn away ethically sourced products which come with a premium.  But while Covid-19 may see the ability for such investment reduced, it's clear that consumers are past the point where they will accept substandard behaviour from brands and retailers. 
Princes' ethical approach will not slow down as a result of the pandemic.  If anything, it will be intensified and the expectations of ethically-conscious consumers gives us hope that progress will continue across the industry, in every market we operate. 
By far the biggest contributor to the human rights abuses that are prevalent within food supply chains is systemic, long-term low pricing as a result of historic, and in some cases existing, business models.  
While the main responsibility lies with retailers and brands to educate consumers as to how important it is to spend a little more, and how that additional value is being spent, at Princes we believe that all supply chain stakeholders - growers, suppliers, retailers and consumers - have a part to play in increasing transparency and demanding fair pay and fair conditions for workers.  We recently developed a video to highlight how we are putting that philosophy into practice and supporting some of the most vulnerable workers who make up the Italian tomato supply chain. 
Whilst we like to think that one day there will only be one option of cost and we can be certain that all suppliers do the right thing to ensure that workers in supply chains are treated fairly (and there is no need for certification schemes), sadly this isn't the case today.
With regard to Italy, we have used our influence to make real changes to traditional ways of working and pricing models in the tomato supply chain.  For example, we have:
Communicated with farming co-operatives and growers for several years at events at our factory, and in one-to-one dialogue, on the changes needed for a long term sustainable future that encompasses human rights protection
Extensively mapped and risk assessed not only our direct  suppliers, but also all of our growers
Provided training and guidance on human rights and reiterated our expectations of growers
Committed to only sourcing from farms and suppliers with Global GAP/GRASP accreditation or SA8000 certification for social compliance. We understand that certifications are not the be all and end all but they are an important step
Undertaken thousands of in field inspections since 2016;
Undertaken work with Italian universities and farming bodies on the true cost of growing and harvesting tomatoes while delivering a sustainable profit for growers;
Contracted prices for tomatoes with our suppliers earlier than historic models, ensuring our growers know what price they will be paid well before the harvest starts
Ensured our buying teams received training specific to the issues in Italy and that all members of Princes' Buying team have successfully completed Chartered Institute of Procurement & Supply's (CIPS) Ethics mark training;
Invested in digital blockchain technology to increase transparency and traceability of our tomatoes
Collaborated with Caritas to support a 'Work Without Borders' scheme to find roles at our Italian factory for victims of modern slavery in southern Italy.
Any responsible business which takes human rights seriously needs to consider responsible purchases practices as an integral part of an ethical trade strategy. The two cannot be separated as this can lead to undermining commercial practices.

Maryam Duale, ETI's Assistant Strategic Lead, Food and Farming
Case study: The Coldiretti partnership – investing in the long-term sustainability of the Italian tomatoes industry
In 2019, Princes Industrie Alimentari (PIA), home to the world-famous 'Napolina' Italian tomato brand and part of the Princes Group, announced a partnership with Italian agricultural organisation Coldiretti, Italy's largest farming union.
Through the partnership, growers are provided with guaranteed 3-year supply contracts, paid prices that reflect the true costs of faming and given access to grants and funding opportunities. PIA ensures a fair margin for farmers, and legal payment for workers, building the long-term sustainability of the industry and protecting workers'.
Modern slavery, and the exploitation of a largely migrant workforce is reducing we believe but nonetheless it still remains a major issue in Southern Italy. 
Find out more in this video: