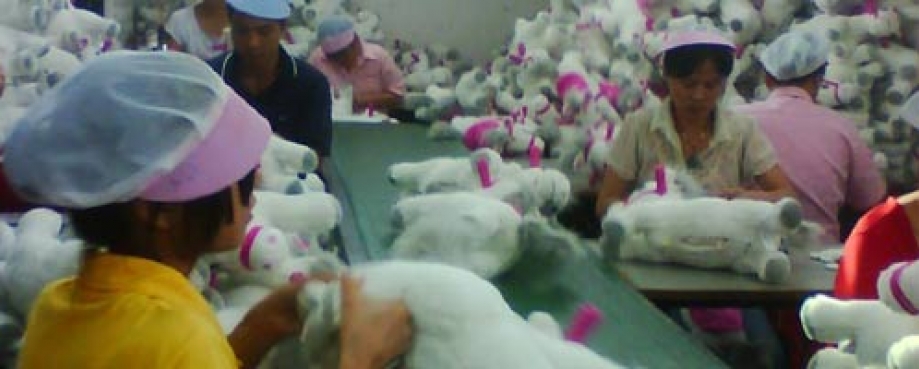 Last Sunday's Observer shone a spotlight on poor working conditions in Chinese factories making toys for Christmas.
The litany of abuses revealed was all too familiar, including excessive working hours, late payment of wages, unhealthy and unsafe conditions and harsh treatment of workers.
It is absolutely unacceptable that people should have to work in such conditions to satisfy Western consumers' demand for Christmas toys.
Yet the deplorable reality is that poor conditions and abuses of workers' rights exist across China, as well as many other countries that supply the West with consumer goods.
The key question therefore is not whether these issues exist, but what we are doing about them.
The article rightly highlighted the failure of the toy industry's current audit-heavy, certification-based approach to drive any real change.
At best, auditing can point to specific breaches of ethical standards. At worst it can perpetuate a culture of deception, with suppliers hiding the true picture from their customers out of fear of losing precious orders if they fail to 'pass' an audit and customers failing to look hard enough at the realities.
As Oxfam has recently pointed out, leading ETI member companies and others recognise the need to adopt a more balanced approach to ethical trade. This includes investing in other activities including helping suppliers build their management skills and systems, addressing inappropriate purchasing practices and critically, helping build mature systems of industrial relations that enable workers to start to shape their own destinies.
Earlier this year, ETI's corporate, trade union and NGO members identified conditions in the Chinese toy industry as an area of particular concern and agreed to embark on a new collaborative programme of work that will aim to tackle the root causes of poor conditions in the industry, starting in early 2012. The lessons we learn from our collective experience will be shared broadly, in order to achieve maximum impact for workers.
As the global recession continues to hit the poorest workers in the world the hardest, we must all raise our game and take urgent action to improve conditions across the board.
The people who make toys for our children to enjoy at Christmas deserve nothing less.