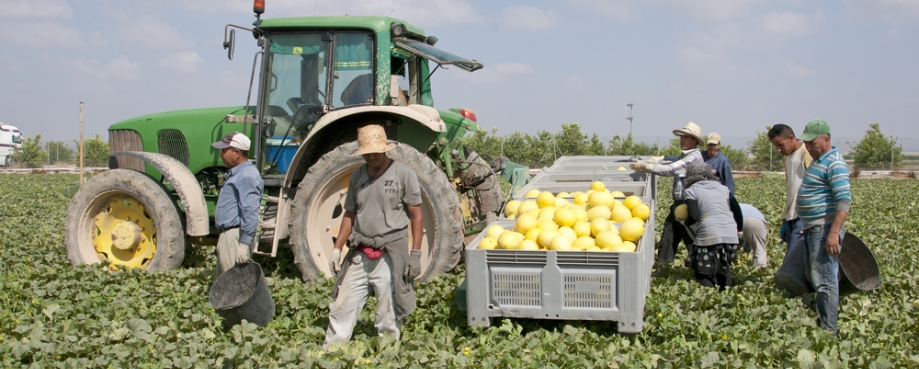 Following Walmart's sale of Asda to the Issa Brothers and TDR Capital, we are building a new, standalone responsible sourcing program so we can effectively understand, monitor, and manage the risks that may be present within our supply chain.
This has provided Asda with an opportunity to approach responsible sourcing differently and more importantly collaboratively, as we recognise that we cannot create impactful change alone.
We were part of the Walmart family for over 20-years, and they set the responsible sourcing policy for all their subsidiary companies including Asda. Transitioning from Walmart to our own independent programme will take time but we are determined to move at pace.
Throughout this transition period we have worked closely with key stakeholders including suppliers, NGOs such as Oxfam, and third-party membership organisations including the Ethical Trading Initiative (ETI) where we have accessed expert advice to help shape our programme. We will continue to work with partners to identify stakeholders, memberships and initiatives which best support us in addressing risk and providing solutions.
As a member of ETI, Asda have recently participated in their first ETI progression meeting since separating from Walmart.  This annual meeting reviews their progress against the ETI Progression Framework and their overall work on human rights.  Asda are at the early stages of reviewing all elements of their human rights approach and need to build on where they are to ensure they integrate the requirements of being an ETI member, including adhering to and aligning their work with the ETI Base Code.  We will be monitoring their progress against their roadmap and ability to meet ETI Member Charter commitments.
Kate Lewis, Head of Membership, ETI
Throughout this period of transition, we upheld our 'Standards for Suppliers' to ensure our requirements of how workers should be treated and supported continued to be met. The Asda Ethics Hotline is available to all workers in our supply chain so that they can raise any concerns, with reports investigated as soon as we get notification.
We also continued to engage with external partners, for example the Slave-Free Alliance which we joined last year. The social enterprise works with businesses that want to protect their supply chains and operations from modern slavery. As part of signing up, we will undertake a gap analysis to help alert us further to the hidden risks associated with modern slavery while providing an opportunity to set best practice standards and help us to further prioritise risk, testing our assumptions and providing a level of reassurance about our processes.
Transitioning from Walmart to the new Asda Responsible Sourcing programme means that our position in this year's Oxfam Behind the Barcodes scorecard is not where we would want it to be. This is not reflection of our ongoing commitment to protecting the rights of the people who work within our supply chain, rather the result of Asda's transition to becoming a standalone business. Over the next 12 months and beyond we believe our new ways of working will make a real difference to the people within our supply chain.
Moving into new ownership has provided us with an exciting opportunity to develop new ways of working. The new programme is almost implemented, and we are aiming for it to be fully in place by the end of June. It will be aligned with the United Nation's Guiding Principles for Human Rights, which means that in practical terms, we are moving away from a programme based on geographical risk to one based on supplier data and insight, as this will help us to identify risk areas that need the most attention.
This information will be supported by our first human rights statement which is currently in development and will help us evolve vital policies on issues such as vulnerable workers and responsible recruitment.
We are moving forward with the new programme at pace and look forward to sharing further details on the progress we have made in the coming months.