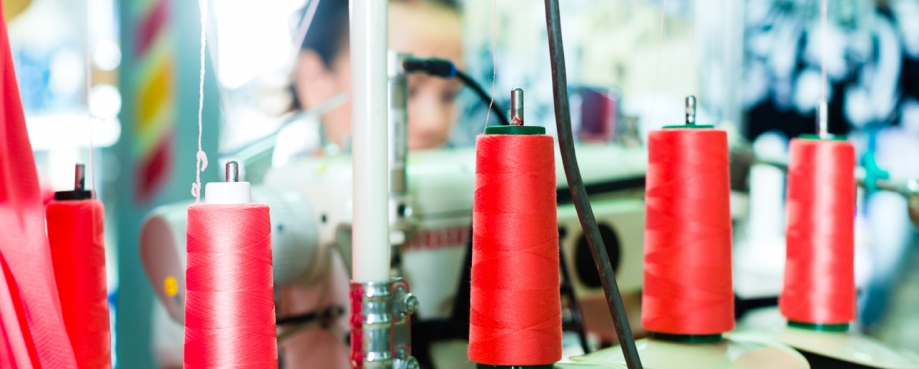 Modern slavery exists everywhere in the world. It's why we're releasing an introductory video that helps factory managers and owners across China and South East Asia understand the likelihood of modern slavery in their supply chains, write ETI's Eshan Chan and Yun Gao.
We've just released a new video to help local factory owners and managers identify if modern slavery is present in Chinese and South East Asian supply chains.
This informational video defines modern slavery, highlights relevant international and national conventions and provides step-by-step guidance on what to do if suppliers discover modern slavery in their factories.
Made for us by CSR management consultancy Carnstone, with funding from the UK's Foreign and Commonwealth Office, the video will be of interest to factory owners and managers across the region. But, we've specifically aimed it at Chinese factory managers and owners because, as we point out in the video:
Many suppliers believe that modern slavery is not an issue in their daily operations, even though it is known to be a global phenomenon.
Clearer understanding of ILO indicators of forced labour is crucial as there are grey areas and practices which can indicate a high risk of modern slavery.
Suppliers have limited capacity and resources in conducting effective supply chain mapping and risk assessment and in remediating identified cases.
We also recommend that managers attend our face-to-face modern slavery training sessions in the region (see below), which are highly interactive and provide a safe space to share good practice and discuss sensitive real life examples.
Modern slavery workshops and training
The video was not the only outcome of our one year FCO-funded project, designed to prevent involuntary work and raise awareness of effective due diligence in Chinese supply chains. 
We have adapted ETI's UK training materials on modern slavery to fit the Chinese context.
In China, the term 'slavery' has a strong connotation that makes reference to old imperial hierarchies and the so called coolie system. Even though the practice of slavery has been deemed illegal since 1910, the cultural language and imagery of slavery still persists and continues to shape public understanding of what modern slavery means in modern day China.
We also know that many Chinese people do not think slavery exists anymore in today's world.
In order to raise the profile and seriousness of modern slavery in supply chains, we've therefore taken extra steps to see how 'modern slavery' translates into existing Chinese legal terms.
As such, we use 'involuntary work', 'forced labour', 'forced child labour', 'forced overtime', 'forced into hazardous working conditions', to align the language and framing under the latest Chinese law reform process.
Case studies reflecting local circumstances and reality have been integrated and materials tested at workshops.
To ensure that training knowledge can be sustained locally, we have run a Training of Trainers session to build the capacity of in-country service providers, brand representatives, NGOs and academics.
With our licensed partners NEWAsia and TAOS Network, we have now hosted training workshops on modern slavery for more than 100 suppliers and factory managers.
And we have piloted WebEx training – open courses and bespoke – for a further 200 suppliers and factory managers.
If international companies or their suppliers have any feedback on the film or have questions about modern slavery training, email Eshan Chan or Grace Gao.