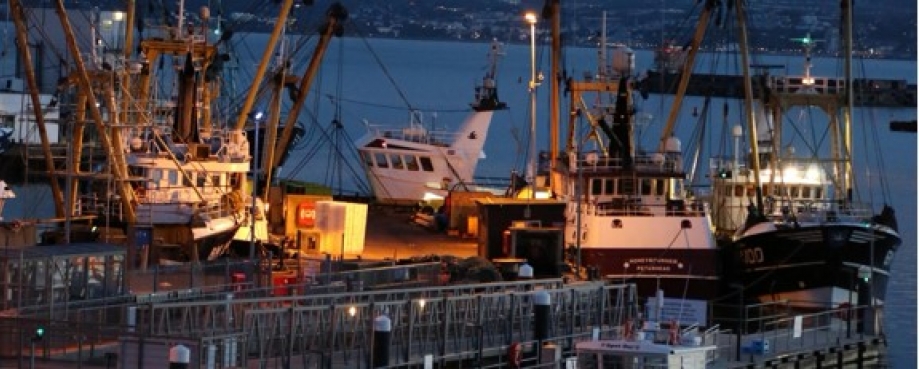 From Europe's worst heatwave on record in 2003, which claimed 30,000 lives, to the more recent and unprecedented levels of drought, floods and wildfires across the northern hemisphere, the impacts of climate change are no longer subtle and cannot be ignored.
As the world seeks a more responsible and ultimately more sustainable future, Princes is taking steps across its ethical workstreams to better understand the relationship between people, supply chain risks and climate themes. This includes engaging suppliers in exploring how climate resilience can be strengthened across impacted communities.
The climate crisis is a human crisis
Even if we cut carbon emissions to zero by tomorrow, the world will continue to feel the effects of climate change for centuries to come. While there's understandably a huge focus on impacts to the planet, often the links to society and the inevitable human impacts climate change has, and will continue to have,  aren't explicitly made.
We're already seeing the reality of 'climate refugees', with inhabitants of low-lying island nations like Tuvalu and Kiribati, as well as parts of Alaska, evacuating from the coast due to sea level rises.
According to the United Nations (UN), two million people have died as a result of a five-fold increase in weather-related disasters in our lifetimes, while the UN Refugee Agency (UNHCR) estimates that 21.5 million people are displaced by climate change-related disasters every year – more than twice the number of those forced to flee conflict or violence. Furthermore, nine out of every ten (90%) of these deaths have occurred in lower income countries. States which are among the most vulnerable to climate change facing the worst impacts, and typically emitting the least amount of carbon.
As Andrew Harper, Special Advisor on Climate Action to the UNHCR highlighted at COP26, the climate crisis is a human crisis, which is undermining fundamental freedoms – from the right to life, liberty and security, to the right to work, receive an education and own property.
The impacts of climate change on food security and economies
Climate change will continue to pose complex challenges to global food security too. While longer growing seasons in the northern hemisphere could prove favourable for growing crops, more extreme weather events, such as droughts and floods, could damage crops and lead to the interruption of food distribution systems.
Even moderate warming is likely to lead to substantial decreases in productivity for key cereal crops grown in the tropics: rice, wheat, and maize. These crops are growing at what is essentially their optimal temperature, and any warming leads to substantial decreases in yield.
Given a growing population and fierce competition for limited resources, be it food, water or land, climate change may challenge national and international relations – let alone food security – and have a devastating impact on global economies.
According to a recent report co-authored by Oxfam, for example, G7 countries could lose £3.4 trillion a year due to climate change, shrinking economies by more than twice that of the Covid-19 pandemic. Any delay in addressing the climate crisis will only exacerbate the struggle over diminishing reserves, further driving up prices and adversely impacting those already unable to access affordable clean water, electricity, and healthcare.
Aligning environmental sustainability efforts with human rights
It is very encouraging to see some COP26 breakthroughs: from Scotland's pledge to give two million pound sterling to vulnerable countries for loss and damage caused by the climate crisis, to commitments from high income countries to "at least double" their collective climate finance provisions for lower income countries. But what are companies like Princes and other Ethical Trading Initiative (ETI) members doing to address these challenges?
Through our involvement in a newly launched ETI Advisory Group, we're working with companies, trade unions and non-governmental organisations to link environmental sustainability with ethical trade implications in global supply chains. Across the group, we are taking active steps to adopt new business practices that address climate impacts through mitigation and adaptation, while supporting human rights.
As part of this work, we are calling on all Princes staff – from our ethical business experts, to those specialising in customer- and  or supplier-facing roles  –  to support risk identification, measurement, and assessment as we more closely align with our environmental commitments. These have been outlined in our new 2030GreenGoals initiative focused on increasing internal energy generation, as well as reducing food, water, and general waste.
To 'proudly help families to eat well, without costing the Earth', we have pledged to become a carbon neutral business across our UK and international operations by 2030. This ambition builds on reductions in Princes carbon emissions since 2014, which we have managed to cut by almost a quarter (23%), and marks the start of our journey to net zero across our whole value chain.
The time for action is now
With UNHCR predictions indicating the number of climate refugees could reach 200 million a year by 2050 – nearly twice the number impacted today –  there is no doubt that the threat of climate change is real, the impacts are in progress, and people around the world are already paying the price. 
We don't have all the answers to the climate emergency yet, but we must drive change to positively impact the environment and protect these marginalised communities.
Our planet and its people are truly at a tipping point, and the time for action is now.