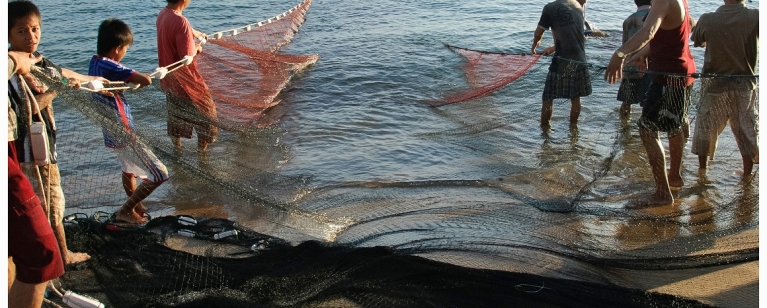 The UK Modern Slavery Act: What does it mean for businesses and consumers?
How are companies responding to the UK Modern Slavery Act?
How can active citizens hold companies to account?
How much should companies disclose in their Modern Slavery Statements?
How can citizens get engaged in the fight against modern slavery?
The UK Modern Slavery Act came into force in October 2015. From 1st April this year, around 12,000 companies are required to report on what steps they are taking to address the risk of modern slavery in their own operations and supply chains.
According to the International Labour Organization (ILO) at least 21 million men, women and children around the world are in some form of slavery. In the UK, it is estimated that there are up to 13,000 people in a modern slavery situation.
Join us for breakfast on 15th July in Manchester at the Co-op Headquarters to discuss these questions and explore some of the dilemmas around these issues. Arrive at 8:15 for a 8:30 start. 
Our speakers are experts in their fields of work:
Cindy Berman, Head of Knowledge & Learning, Ethical Trading Initiative
Ethical Trading Initiative (ETI) is a leading alliance of companies, trade unions and NGOs that promotes respect for workers' rights around the globe. ETI was instrumental in adding the Transparency in Supply Chains provision to the Modern Slavery Act and Cindy leads ETI's work on modern slavery.
Craig Noonan, Head of Retail PR, and Aisha Aswani, Ethical Trade Manager, The Co-op
Longstanding ETI member the Co-op is a well-known brand and one of the biggest food retailers in the UK. They are a recognised leader for its social goals and community-led programmes and a sponsor of the Stronger Together initiative, which seeks to raise awareness with suppliers on reducing the risk of forced labour and human trafficking in the UK. Craig and Aisha will talk about the steps the Co-op are taking and showcase recent initiatives.
Vicky Charles, Organised Crime Coordination Unit, Greater Manchester Police
Greater Manchester Police's Modern Slavery Unit was set up in March 2015 as a specialist approach to tackling modern slavery and human trafficking. They have worked with Stop The Traffik to lead a network of voluntary organisations and charities who can support victims of modern slavery. Vicky will set out some of their work and look at the role the public can play.  
About Ethical Insights
ETI's Ethical Insights Series create a safe, open space where we can air challenges, share ideas and learn from one another. We want to generate a spirit of knowledge collaboration to improve the impact of all our efforts.
At the end of each session, we'll have a 10-minute 'open mike' for you to share news and propose ideas for future topics.
"A full room of like-minded people and good speakers: an opportunity to brainstorm new solutions for ethical trading."  Attendee from a previous Ethical Insights event
Join us over coffee and croissants at the Co-Op headquarters in Manchester.