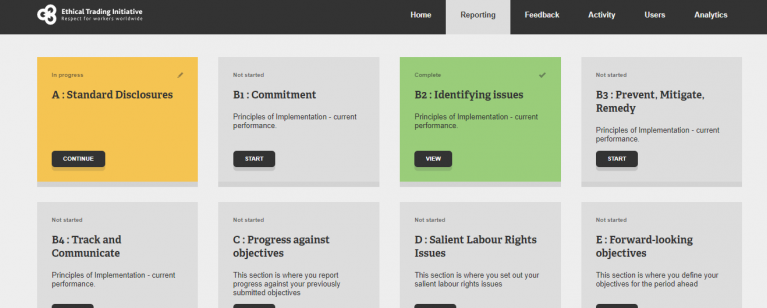 23 October 2018 10:00 – 16:30
Ethical Trading Initiative, 8 Coldbath Square
London
EC1R 5HL
United Kingdom
Member-only event
This is a member-only event. If you are a member, pleaselog inin order to register for the event.
We would like to invite you to an ETI Reviewer Training on 23rd October. This training will introduce you to:
the revised reporting framework

Perspective, the online reporting platform

talk you through the feedback structure
The training will be held at the ETI offices (8 Coldbath Square, London, EC1R 5HL) and will be a full day training from 10am until 4:30pm
Please contact Grace Johnson (grace.johnson@eti.org.uk), Membership Services Officer to sign up to attend or for more information.