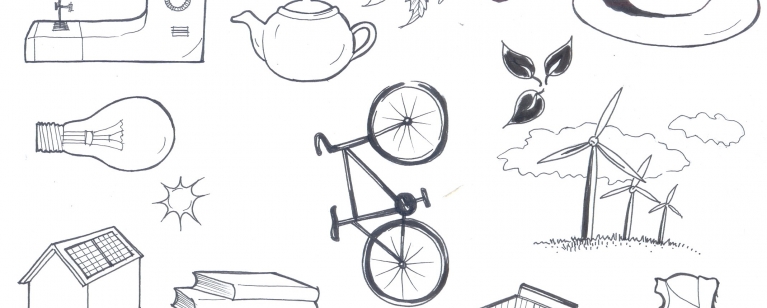 Hear opinion and insights from some of the speakers in the interview above.
Consumers are known to say one thing but do another. This has been particularly the case where ethical issues are concerned. They expect their favourite retailers and brands to be ethical but they also expect them to be cheap. This session will explore why this gap between attitude and behaviour exists and what companies and consumers can do to address it.
How much responsibility do consumers have to drive companies to be more ethical? And how much should companies help their customers understand the impact of cheap products and their ability to improve labour rights? 
Our speakers are experts in the field and will offer a perspective based on research and best practice. Join us for breakfast and come ready for debate!
Our speakers
Deirdre Shaw, Professor Marketing and Consumer Research, University of GlasgowAndreas Chatzidakis, Senior Lecturer, Royal Holloway University LondonHelen Goworek, Lecturer in Creative Marketing, University of Leicester
Researchers from University of Glasgow, Royal Holloway University London and University of Leicester have worked extensively on the topic of consumption ethics. They will offer an academic perspective, based on their teaching and research in this area, as organisers of the Ethics in Consumption seminar series. 
Mark Bannister, Sustainability Manager, FatFace
FatFace is a member of ETI with a long-standing commitment to ethical trade. They are one of the UK's most recognised multi-channel retail brands, stocking a wide range womenswear, menswear, childrenswear, footwear and accessories. Mark will talk about the balance between offering value for money with an ethical supply chain and how Fat Face engages with consumers and ethical awareness. 
Barbara Crowther, Director of Policy & Public Affairs, Fairtrade Foundation
Fairtrade is a global movement for change that works directly with businesses, consumers and campaigners to make trade deliver for farmers and workers. The international Fairtrade system (which the Fairtrade Foundation is a part of) represents the world's largest and most recognised fair trade system, based on dialogue, transparency and respect. Barbara will share insights from Fairtrade Foundation's initiatives around ethical consumerism and how they work to deliver greater impact for producers and engage with the public in shopping and campaigning for a better deal for farmers and workers in developing countries.