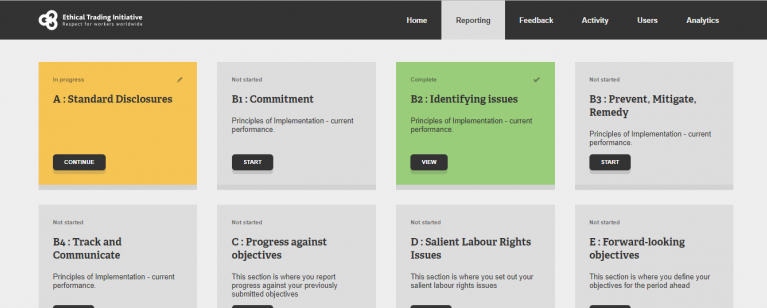 14 February 2019 10:00 – 13:00
Ethical Trading Initiative, 8 Coldbath Square
London
EC1R 5HL
United Kingdom
19 February 2019 13:00 – 17:00
Ethical Trading Initiative, 8 Coldbath Square
London
EC1R 5HL
United Kingdom
27 February 2019 10:00 – 13:00
Ethical Trading Initiative, 8 Coldbath Square
London
EC1R 5HL
United Kingdom
Member-only event
This is a member-only event. If you are a member, pleaselog inin order to register for the event.
We would like to invite all our reviewers to attend an ETI Reviewing Drop-in & Support session. These are informal sessions where you can come and work on your report alongside other reviewers and ETI staff will be on hand to answer any of your questions regarding reviewing on the reporting framework and Perspective in person as well as via email and telephone.
Please email grace.johnson@eti.org.uk to sign up or for more information.