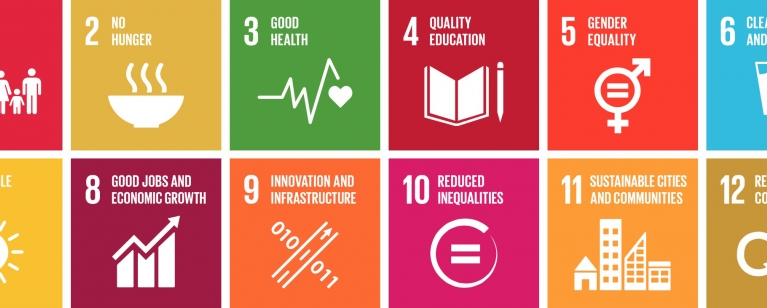 The aim of the Sustainable Development Goals (SDGs) is to mobilise action and shape the efforts of governments, businesses, trade unions and civil society organisations across the world.
But are the SDGs actually achievable or are they just aspirational yet impractical ideals? How can businesses engage with the SDGs and align them with their own strategies, goals and activities on ethical trade? And how realistic is it to expect the SDGs to show a positive impact on workers' rights?
Our speakers are experts in the field and they will explore current issues, illustrate dilemmas and discuss best practice. Come ready for a challenging debate and discussion over breakfast.
Our speakers
Jon Barnes, Independent ResearcherJon Barnes is an independent researcher and co-drafted ETI's report on Ethical Trade and the Sustainable Development Goals. Jon will explore the role of the SDGs in ethical trade and discuss how they are relevant to workers' rights, particularly SDG 8 and other key goals.
Amina Khan, Senior Research Officer, Overseas Development Institute (ODI)Amina leads ODI's research on the SDGs and will discuss how progress against the SDGs will be measured. ODI is a leading think tank on international development and humanitarian issues. Their mission is to inspire and inform policy and practice which lead to the reduction of poverty, the alleviation of suffering and the achievement of sustainable livelihoods in developing countries.
Ruth Mhlanga, Private Sector Policy Advisor, Oxfam GBRuth will give examples on how Oxfam is working with businesses in a practical way to advance the SDGs and offer insights on how businesses can work effectively with NGOs to help deliver the SDGs. A long-standing ETI member, Oxfam GB is a member of Oxfam International, a confederation of 19 independent national organisations, working with more than 90 countries
About Ethical Insights
ETI's Ethical Insights series create a safe, open space where we can air challenges, share ideas and learn from one another. We want to generate a spirit of knowledge collaboration, to improve the impact of all our efforts.
At the end of each session, we have a 10-minute 'open mike' for you to share news and propose ideas for future topics.
"A full room of like-minded people and good speakers: an opportunity to brainstorm new solutions for ethical trading."
"The format worked really well in encouraging an open dialogue for all participants."
Attendees from previous Ethical Insights
Join us over coffee and croissants at the ETI office in Farringdon, London.