ETI is playing a leading role in the application of the UN Guiding Principles on Business and Human Rights (UNGPs) in the area of workers' rights. This includes both monitoring developments around human rights due diligence requirements and practices in the public sector, as well as engaging in advocacy around improving standards and promoting the application of the UNGPs through public procurement processes. 
Public procurement conference, 2019: Summary and full report
New advanced training course: Human rights due diligence
The information below includes links to UK Government webpages setting out information on relevant regulations, policies and guidance relating to the procurement of supplies and services for the public sector, as well as independently produced research focused on human rights due diligence in the public sector.
UK Government Information on Directives, regulations, policies and guidance relating to the procurement of supplies, services and works for the public sector
Contracting authorities are now integrating compliance requirements for potential suppliers under the Modern Slavery Act into two areas of the public procurement tender process:
through the UK Government's revised Pre-Qualification Questionnaire (PQQ) under the Public Contracts Regulations 2015 (PCR 2015); and
within the evaluation criteria used to choose the winning tender.
As of January 2017, this did not include mandatory substantive analysis of the contents of Modern Slavery Act statements or efforts taken to eradicate modern slavery in supply chains.
ETI is supporting Baroness Young of Hornsey in advocating for the Private Members' Bill which she introduced in the House of Lords in June 2016 to strengthen and broaden the application of the transparency in supply chains provision of the Modern Slavery Act. In relation to public procurement processes, her Bill requires:

The production of modern slavery reports by government agencies.
The introduction of mandatory due diligence in government contracts, similar to the US presidential order aimed at prevention of trafficking in federal contracts.
Blog post
Why is public procurement so critical in the fight to end modern slavery, forced labour and human trafficking?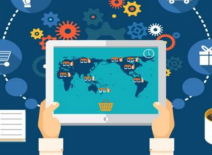 How do you measure influence? How do you get ideas and values to stick?
Read more
Resources on public procurement and human rights due diligence in the public sector
Public Procurement and Human Rights: A Survey of Twenty Jurisdictions
Published by the International Learning Lab on Public Procurement and Human Rights (July 2016).  This is a network of non-governmental organisations, national human rights institutions, academics, representatives of central and local government procurement agencies, government purchasing officers, representatives of other relevant government bodies, and procurement professional associations.
This report provides an introduction to public procurement law and policy frameworks, and the interface between public procurement and human rights in practice. It documents existing approaches, and gaps, in incorporating human rights considerations into public procurement, across 20 jurisdictions.
Modern Slavery and Human Rights in Global Supply Chains: Roles and Responsibilities of Public Buyers. Policy and practice insights for Higher Education Institutions in the framework of their obligations under the UK Modern Slavery Act
This is a Research Series Policy Paper (December 2016) published by the Business, Human Rights and the Environment Research Group, School of Law at the University of Greenwich.
This Policy Paper provides insights from the first year of reporting under the Modern Slavery Act and guidance for Higher Education Institutions in the development of human rights due diligence frameworks so that they can rise to the challenge of their responsibilities in the wider effort to combat modern slavery both at home and abroad.
Healthier Procurement - Improvements to working conditions for surgical instrument manufacture in Pakistan (2015)
In October 2014, the British Medical Association, in partnership with Swedish lobbying group Swedwatch, undertook research to ascertain improvements in working conditions and labour rights in Pakistan following the inclusion of social criteria in procurement contracts. This report contains key findings as well as recommendations for the NHS, UK government and Pakistani surgical manufacturing industry.
Public Procurement and Human Rights Due Diligence to Achieve Respect for Labour Rights Standards in Electronics Factories: A Case Study of the Swedish County Councils and the Dell Computer Corporation
A sector-specific case example – this is the Swedish county councils' in-depth review of the human rights policies and due diligence of its IT contractor, Atea, and subcontractor, Dell, to respect workers' rights has helped increase both companies' capacity to manage their supply chains responsibly. The county councils' experience in this case contains valuable lessons for other public sector buyers that seek to ensure compliance with international labour rights standards in their global supply chains by holding contractors accountable for any failure in investigating and addressing labour rights violations.