A coalition of food retailers working together through ETI to provide technical assistance to twelve farm sites across four countries – focussed on rebuilding business and making the working environment COVID-19 safe. 
Learning will be shared at East and Southern African regional and international levels, and emerging good practice captured within the ETI Base Code (sustainability mechanism) with examples disseminated for businesses' adoption.   
Stories from beneficiaries
Read the latest case study report which gives voice to workers who have benefitted from several project interventions in Kenya and Zimbabwe. Our case study illustrates what they have learned and why it was essential for them and their families. It also provides testimonies from suppliers' management on how certain trainings have helped their businesses in strengthening resilience against COVID-19.
Key features
Programme established: 2020
Location: Kenya, Ethiopia, Tanzania, Zimbabwe
Lead: Ethical Trading Initiative (ETI)
Partners: Co-op, Flamingo, Minor Weir & Willis, MM Flowers, Morrisons, Partner Africa, Sainsbury's, Tesco, Union Roasted, Waitrose
Total FCDO and partner budget: £376,451
The challenge
Global lockdown measures sent the horticulture and flower industry into crisis as exports were curtailed and internal African trade disrupted.
Impacts include: significant post-harvest losses, loss of previously negotiated prices, lack of financial means and crop inputs to keep production running, and reduced labour demand.
Food production and processing is labour intensive with informal and smallholder farmers making up more than 60% of the population, many of whom are women.
COVID-19 is a serious health risk, but there are wider impacts such as broader health, safety and wellbeing considerations, and gender-based violence that need both immediate and long-term attention.
The initiative
Direct support provided to 12 suppliers, as nominated by retail brands using a number of criteria.
A supplier needs assessments will determine the most effective technical assistance to provide from a basket of options. Support will facilitate implementation of safe workplaces and protected labour rights.
Topics will include occupational health and safety, worker representation, wages, and gender; to be delivered via virtual and/or local support as access conditions allow.
Relationships will be brokered between suppliers, on-the-ground support, and buyers.
To promote scalable application of responsible business practice, learning events will be used to share guidance and good practice measures adopted in response to the pandemic among retailers and suppliers:
Insights and impact from technical assistance and supplier practices collected and shared.

Emerging good practice captured against ETI Base Code, examples disseminated for adoption.
2 Ethical Trade events will be hosted to share knowledge with suppliers, retailers, civil society, and trade unions, seeking to develop a nascent East Africa Ethical Trade Forum.
Expected results
Win-win for vulnerable people and responsible businesses:
10,000 workers can work and earn an income.
Reduced risks of health and wellbeing impacts of COVID-19, and exploitative working conditions.
12 horticulture and floriculture suppliers supported to create safe working environments and rebuild resilient and responsible operations.
Best ethical practice documented and shared with retailers and suppliers through eight or more learning events and incorporated into the ETI Base Code.
Gender and social inclusion:
60% of workers targeted are women.
As a responsible business we are committed to the development, protection and support of all workers in our supply chains, learning and adapting to emerging pressures and challenges and listening to our suppliers. Covid-19 has been a challenge for us all, but East African businesses and workers have been hit particularly hard. The VSCF project offers a timely opportunity for us to provide direct support to our suppliers, responding to their needs with targeted expertise and helping them to build  the resilience and protections they will need to survive both the immediate crisis and the lengthy recovery period ahead.

David Alder, Technical Director, Minor, Weir & Willis (VSCF Partner)
About the FCDO's COVID-19 Vulnerable Supply Chains Facility (VSCF)
The Vulnerable Supply Chains Facility (VSCF) is a rapid COVID-19 response fund set up by the UK Foreign, Commonwealth and Development Office (FCDO), and managed by Mott MacDonald Ltd.  The Facility partners with 20 UK and international retailers and brands, and 7 not-for-profit organisations, supporting over 100 suppliers across Bangladesh, Ethiopia, Ghana, Kenya, Myanmar, Tanzania, and Zimbabwe.  It will provide economic, social, and health benefits to around 1 million women and men directly and indirectly.
Countries:
Bangladesh, Ethiopia, Ghana, Kenya, Myanmar, Tanzania, Zimbabwe.
Sectors:
Agriculture & Garments
Donor:
FCDO
ETI's two projects receiving funding from the VSCF for interventions in the garments and agriculture sectors are implemented in Bangladesh (garments) and Kenya, Ethiopia, Tanzania and Zimbabwe (agriculture).
Other ETI programmes funded through FCDOs VSCF fund
Page
Garments from Bangladesh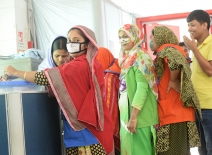 Collaborative stakeholder engagement around garment sourcing hubs.
Read more
Resources
Page
COVID-19 outbreak resource pack for African agricultural suppliers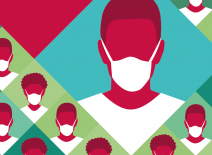 Resources for East Africa farm or packhouse managers and agri-business owners, to help manage outbreaks.
Read more
File(s)
Business continuity guide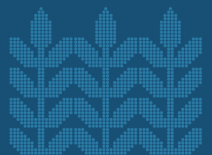 A pack of tools and templates to enable African agri-food suppliers to draft their own Business Continuity Plan.
Read more
File(s)
The Impact of Covid-19 on Agricultural Supply Chains in Africa
Findings from Supplier Needs Assessments
Read more