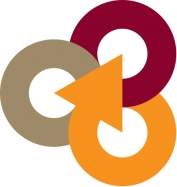 Public

7 January 2019

Resource type

Tools, Guidelines & Briefings

Subject

Migrant workers

Vulnerable workers
ETI is commissioning work to develop a new set of draft Principles and practical mechanisms that could enable vulnerable migrant workers to access their Right to Remedy. We would be pleased to receive any Expressions of Interest for this work.
The work will produce a draft set of Principles on Access to Remedy that would complement existing efforts on the Employer Pays Principle. The EPP is gaining traction and there is good uptake by a wide range of companies and stakeholders to address specific vulnerabilities of migrant workers paying excessive recruitment fees and being subject to debt bondage.
ETI is keen to build not only greater acceptance by companies of the principle of the right to remedy for vulnerable migrant workers (which includes labour rights protection), but also to find new and better ways to enable migrant workers to access these rights in practice.
An added dimension is to propose some models for collaborative action by companies in providing remediation, in partnership with worker organisations that would help to design and monitor them.
There are well-known cases of remediation (including repayment of recruitment fees) that have been implemented by large companies with significant resources and leverage with their suppliers. Far more typical are situations in which companies with limited leverage share the same suppliers, and where significant numbers of migrant workers are producing or processing goods and services in their supply chains. Whilst there are some industry-driven collaborative mechanisms the information is largely held by the companies, and these initiatives are often accountable to companies, rather than workers. There are a growing but limited number of worker-driven initiatives, but there are challenges in getting traction and buy-in from companies. The role of government in providing remedy is often overlooked as well.
We hope this work will lend weight to the critical role of trade unions, NGOs and migrant workers organisations in driving appropriate and relevant solutions for workers. It should identify examples of good practice and lessons that can be shared, scaled and adapted. 
Please note the deadline for Expressions of Interest is 18th January, the contract should commence by no later than 11th February 2019 and be completed by 29th March 2019. 
Download the Terms of Reference above.