The ETI reporting framework is used to help companies identify a roadmap for implementing their commitment to ethical trade, to track and demonstrate progress, and to facilitate feedback and guidance on ethical trade strategy and performance. In addition, it provides a way for ETI to monitor company members' performance on ethical trade, and thereby protect the value of ETI membership. As part of the work conducted under the Accountability pillar of our 2020 strategy and to deliver more value to members through reporting, ETI revised its reporting framework in 2017 following extensive consultation and piloting with members. You can find ETI's reporter guidance on this page, please scroll down for webinars.
Members only
Sorry! You cannot view/download members-only files unless you are logged in.
If you are an ETI member please log in.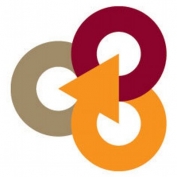 Members Only

19 September 2017

Resource type

Tools, Guidelines & Briefings

Subject

ETI reporting framework

Accountability

Transparency

Perspective