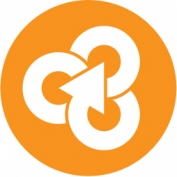 Public

2 May 2019

Resource type

Application forms
Are you a well organised person with outstanding attention to detail and an interest in Labour Rights?
If you are, our team and ethical trade members need your skills!
The Ethical Trading Initiative (ETI) is currently looking for new staff and our latest opportunity is in our Practice, Evidence and Learning unit.
ETI a leading alliance of companies, trade unions and NGOs that promotes respect for workers' rights worldwide. An exciting opportunity has arisen for a support officer to help strengthen ETI's ability to improve working conditions by supporting the development and implementation of a series of collaborative work programmes that aim to achieve widespread, lasting change for workers. You will be involved in supporting the Strategic Leaders in Apparel and Textile supply chains, and occasionally in Food and Farming and General Merchandise, developing programmes, organising meetings, taking minutes and learning about global supply chain issues.
You should have experience in providing support for development or human/workers rights programmes in terms of admin, research, information gathering, and presentation development. You will need boundless energy, determination and a passion for labour rights.
This is a full-time post with a salary of between £30,000 and £39,000 per annum, commensurate with skills and experience, plus benefits.
Closing date for applications: 9am Friday 31st May 2019
Download the application pack above.
Contact: Angela Byer at Angela.Byer@eti.org.uk 
Interviews will be held the week commencing 17th June 2019
CVs will not be accepted.  No agencies.