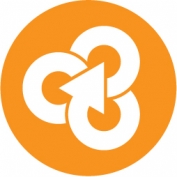 Public

9 May 2019

Resource type

Application forms
Are you a well-organised person with outstanding attention to detail and an interest in labour rights? If you are, our team and ethical trade members need your skills!
The Ethical Trading Initiative (ETI) is currently looking for new staff and our latest opportunity is in our Membership Services unit.
ETI is a leading alliance of companies, trade unions and NGOs that promotes respect for workers' rights worldwide. An exciting opportunity has arisen for a Membership Services Assistant to work within the team supporting ETI's work to drive change through membership engagement.
You should have experience in a service delivery/commercial environment, providing administrative, customer service and team support including event management support, handling customer inquiries and customer databases.
This is a full-time post with a salary of between £21,189 and £30,181 per annum, commensurate with skills and experience, plus benefits for up to six months.  
Closing date for applications: 9am Thursday 30th May 2019
Download the application pack above.
Contact: Angela.Byer@eti.org.uk 
Interviews will be held on 6 June 2019
CVs will not be accepted.  No agencies.