ETI Blogs
Behind the Barcodes: still some way to go
This year's Oxfam Behind the Barcodes  Scorecard shows that there is still some way to go in terms of leadership on ethical trading practices from the big supermarkets.
Foundation stage membership: the start of your member journey
Looking to apply to join ETI? Here is a quick guide to ETI foundation membership, and what we expect from members in the first two years. 
A new direction for horticulture in Latin America 
ETI has published a new study on labour practices in three Latin American countries to capture some of the employment policies and practices that offer models for improvement in the industry and define what 'good' looks like today. 
Giving a voice to migrant workers in Malaysia
Migrant works in Malaysia supply the world's hospitals with surgical gloves, and consumers around the world with cheap electronics. But they endure some of the harshest working conditions in the world. ETI has launched a two-year initiative to improve workers' lives and hold companies to account.
Latest resources
Ethical recruitment practices and prevention of forced labour in China - guidelines for employers
Read our practical recommendations for addressing forced labour risks, and investigating and remediating labour rights issues in China.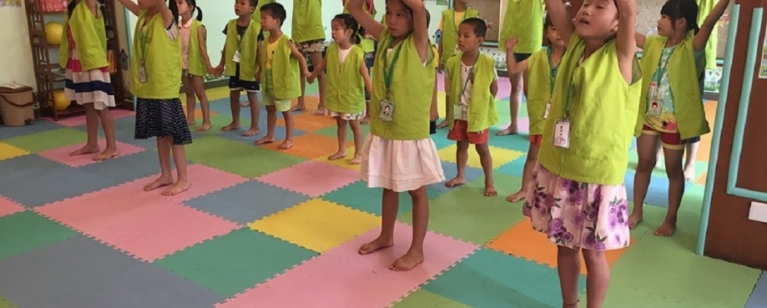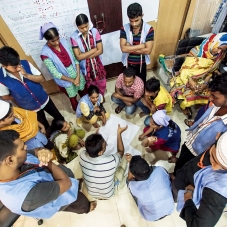 New member focus
A warm welcome to new members ALDI, Alsico Laucuba Ltd (a workwear and uniform supplier) and Schoolblazer. Read a profile of ALDI here, and find out about the company's work to date on human rights, and how it plans to work with ETI to improve workers' rights across its priority supply chains.
"We are thrilled to become a member of ETI, which underlines our commitment to operating with honesty and integrity wherever we do business. We look forward to working with other members to further improve our ethical sourcing approach and continue to ensure that the human rights of those at all stages of the supply chain are respected and protected."

Fritz Walleczek, Managing Director of Corporate Responsibility at Aldi UK and Ireland
Training news
Sign up for September training on Essentials of Ethical Trade and Gender and Global Supply Chains.
We'll come to you
Looking for bespoke training? Our in-house, bespoke training allows you to increase knowledge and understanding of ethical trading for teams of people in your organisation at once, or focus on specific training requirements. If you would like to talk to us about bespoke and in-house training, please visit our website, email us or call +44 (0) 207 841 4350.
In country training
Myanmar training workshop, 19-20 November ($150 per person)
Understanding Myanmar culture, updates on newest laws, best practices for motivating workers and improving workplace cooperation. Register online by 8 November. 
And did you know that ETI's training courses are also taught in South Africa? Find out more.