New Base Code Guidance on caste in global supply chains
Caste-affected countries are home to over half of those working in slavery and child labour in the world. Forced labour involving Dalits, has been documented across sectors including garments, leather, agriculture, construction, carpet weaving and stones and minerals. ETI and Dalit Solidarity Network have published free guidance for companies on how to address caste. Read more, and download the guidance here.
Blogs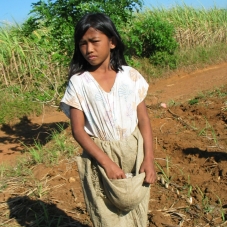 ILO Convention 190: policy briefing
The International Labour Conference voted in June to adopt Convention 190 on Ending Violence and Harassment in the World of Work. What are the implications for States, companies, NGOs and trade unions? Read ETI's policy briefing.  
Transparency in global supply chains consultation - ETI responds
ETI has responded to the government's consultation on transparency in supply chains, following a consultative workshop with members earlier this month. Read the response in full here.
ITUC 2019 report summary
In July, the ITUC published its annual Global Rights Index ranking 145 countries in terms of the extent to which they respect workers' rights. ETI has summarised the key takeaways on risk to workers' rights to freedom of association, collective bargaining and worker representation. Read it here.
Training
There are some great training opportunities coming up, including Human rights in the workplace training in October and a workshop on how to progress the representation of women workers, on 9 December. We've also got new dates for Autumn 2019 and Spring 2020 'Essentials' training and training on human rights due diligence and ensuring your business is ready for the Modern Slavery Act.