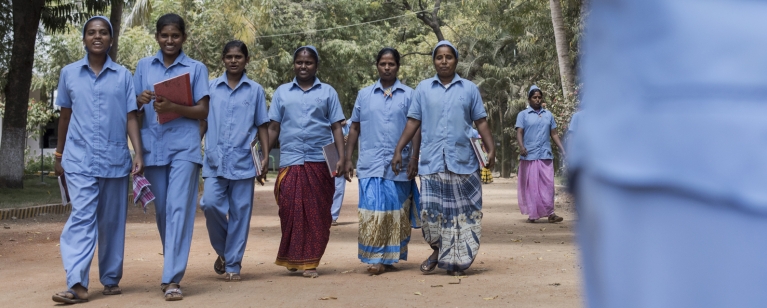 The scale of ETI members' ethical trade activities grows every year – at the last count touching the lives of more than 15 million workers annually. But although ethical trade has brought marked improvements for workers around the world, conditions for many remain poor.
Many issues remain
We know that fundamental principles, such as workers' rights to join a trade union and negotiate collectively, are not being sufficiently addressed. There has been little progress in other areas - for example, discrimination and harassment. Casual and informal sector workers are still receiving scant benefit from codes of labour practice. And global food and fuel inflation means that real wages are declining at an alarming rate in many countries.
Radical response required
Our own monitoring exercises and the current global economic climate point to the need for a radical response from the ethical trade community. There is a clear need for us to do more to help companies support their suppliers to build sound management structures and mature systems of industrial relations, and more broadly, to integrate their ethical principles into company buying practices.  For example, lead times and price negotiations with suppliers can have a profound effect on hours of work and pay levels.
There are very few unions here...You have a choice to join, but if you do you could be fired…

Non-unionised worker, banana farm, Costa Rica
Measuring our impact
How, and where, is ETI driving change?
A brief history of ETI
20 plus years of changing workers' lives