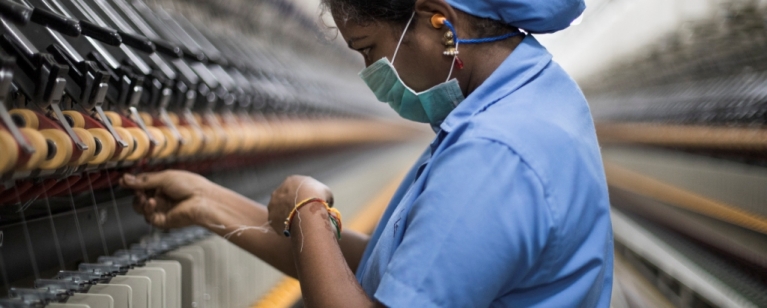 ETI's 2025 strategy and Covid-19: update
ETI was due to formally launch its 2025 strategy, the result of extensive research, analysis and engagement with members and stakeholders over a period of some 18 months, just as Covid-19 hit in March 2020.
The new strategy was developed to support our members to protect workers in global supply chains within a context of weakening international support for labour rights, shifts in democratic structures and political accountability, the risk of climate change, the threat of new business models and forms of work that offer less protection limited formality and fewer benefits.
Covid-19 has reinforced just how prescient our chosen strategic focus is, and accelerated the urgency with which we need to act to protect workers' lives and livelihoods. Our focus since March, and over the next few months, is on optimising member support during the crisis, fostering collaboration and the sharing of good practice among members, and responding rapidly to the challenges presented by Covid by developing guidance and informing and influencing businesses to act responsibly and promote decent work.
The need to temporarily shift to rapid response mode in order to support members and workers has required ETI to place a number of operations on hold, including our training programme and the reporting framework for corporate members, both of which have been paused while we co-ordinate emergency responses to emerging challenges related to Covid-19. The learning outcomes from the workstreams and activities we have brought onstream during this period will provide us with vital insights and data, enabling us to better assess how we and our members might help shape both a "new normal" and a "just transition" for workers, and what this will mean for our strategic focus as we rebuild and recover from Covid-19.