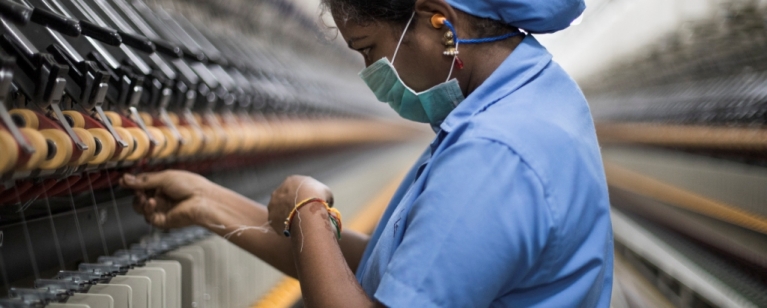 The world is changing fast. And we're changing with it. We're looking at ethical trade in a different way. Our strategy is not about compliance – it's about transformation.
Download the ETI strategy 2015-2020: Perspective 2020 
Perspective 2020 exists to provide a clear focus for company, trade union and NGO members: to respect workers' voices, to improve their conditions – and where abuse occurs to provide an effective remedy.
Formulated to show that ethical business underpins good business, Perspective 2020 rests on five pillars that will help deliver our goal:
Act on the UN Guiding Principles on Business and Human Rights (UNGPs) as we generate, test and share methods to effectively implement the principles – from comprehensive processes for due diligence to better access to remedy for workers.
Champion the right of free association throughout global supply chains and encourage company members to include trade unions in their accountability discussions and share best practice on the benefits of effective representation.
Support local voices with the emergence of a network of ethical trade platforms in key sourcing countries, leading to greater and sustainable change.
Deliver greater transparency and accountability through a robust and publically available reporting system that demonstrates our and our members' willingness to meet our commitments.
Advocate for policies and practices that create linkages between business and government which protect workers, deepen understanding of emerging labour issues and recognise the special circumstances faced by women and other vulnerable groups in the work force.