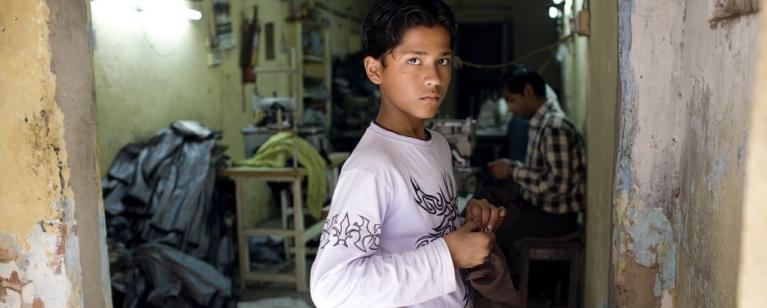 Millions of people around the world endure inadequate, sometimes shocking, conditions at work.
ETI exists to improve human rights in global supply chains by developing effective approaches to implementing the ETI Base Code of labour practice.
ETI Base Code clauses
Slavery and bonded labour are totally unacceptable. Some 12.3 million people globally are forced to work for their employers.
Freedom of association and the right to collective bargaining are respected
Tens of thousands of workers lose their jobs every year for attempting to join a trade union or improve working conditions. Some even lose their lives.
Working conditions are safe and hygienic
Every day 6,000 people around the world die from work-related accidents or diseases. Most of these tragedies could be prevented.
Child labour shall not be used
218 million children work to support their families, missing out on education and often damaging their health. This reinforces the cycle of poverty.
3 billion of the world's poor live on less than two dollars a day. If people can't feed their families on an adult's wage, they may send their children to work.
Working hours are not excessive
Long working hours are the norm for most of the world's workers. This damages people's health and undermines family life.
No discrimination is practised
Women and certain minorities are often confined to the lowest paid jobs with no access to training or promotion.
Regular employment is provided
Most workers can be laid off when it suits the employer. This fuels poverty and insecurity and drives down wages.
No harsh or inhumane treatment is allowed
Few workers have protection against physical, verbal or sexual abuse in the workplace.
View a timeline of ETI's development since we were founded in 1998.