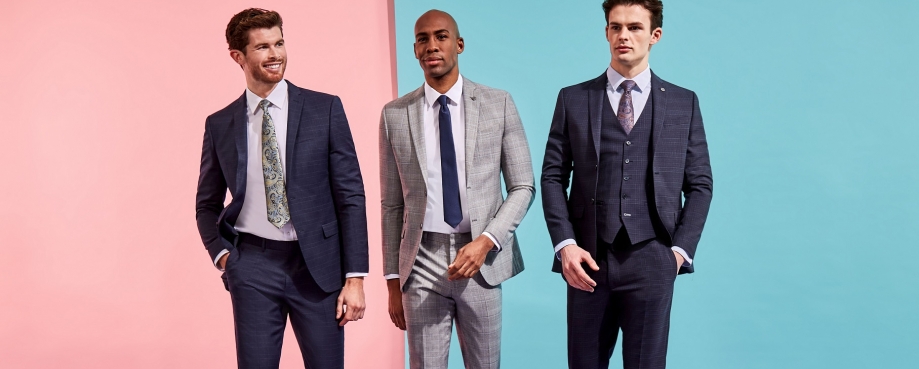 Baird Group has a rich heritage dating back to 1894. A part of the Arafa Group, Baird Group serves a diverse global audience, including top international brands and global retailers.
The company's business activities are fully integrated, covering luxury wear, formalwear, and casual wear markets, as well as the full value chain from textiles to apparel and tailoring to retail and distribution. 
Baird Group operate across retail, ecommerce and wholesale, our portfolio consists of our own brands such as Racing Green, Limehaus and Antique Rogue, we have also worked closely with Jeff Banks since the 1990s. 
Since 2016 we have held the UK licence for Ben Sherman and in 2019 acquired the licence for the German, Swiss, Polish, Austrian and Dutch markets. More recently in 2020 we acquired the licence to design and manufacture Ted Baker formalwear. 
Currently we have 44 of our own retail stores known as Suit Direct with ambitious plans to grow our presence on the High Street further. 
The challenges over the last couple of years have confirmed our resilience as a business and our receptiveness to change. We are now in a position where we would like to drive our sustainability initiatives across the business and prioritise ethical trade. 
Although we are at the start of our ethical trade journey, we have a real desire to learn and drive positive change.   
Suppliers of Baird own brand products are already required to submit third-party ethical audits as standard and we have full visibility of our garment manufacturers at tier one, but for us the move to join ETI is the acknowledgement that we need to go beyond this. 
Our aim is for Baird to be a company people are proud to work for and customers can be confident to buy from, to achieve this we must act responsibly and continually challenge the ethical and environmental standards within our supply chain. 
We are excited to work with ETI, to drive these initiatives as members and deepen our understanding of what is needed to achieve them.  
By joining ETI we look forward to connecting with other members and learning from the combined knowledge of the companies, trade unions and NGOs that make up its membership, to continually inform our approach to ethical trade and create initiatives that will improve outcomes for workers across global supply chains. 
To begin with we will apply our learning to those who make and buy our own brand products, we then plan to expand this to our third-party brands, identifying ways to make sustainable changes throughout the industry.