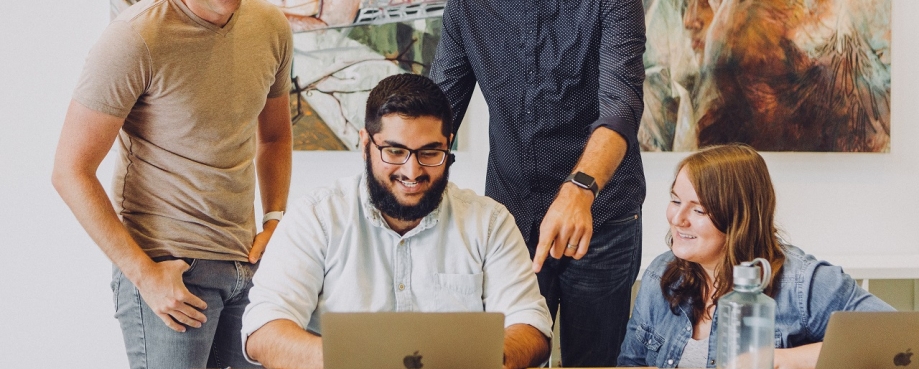 Public opinion can be an extremely powerful force. Take the clamour around ethical sourcing for example, which has often brought positive results. Today, the word 'sweatshop' is enough to conjure images of people facing horrendous working conditions in factories worldwide. This is largely thanks to countless campaigns exposing these issues to the public, raising awareness, and influencing opinion globally.
No one really wants to purchase an item made through exploitation, slavery, or child labour. And yet this occurs every day, away from the spotlight and across global supply chains; with companies hoping their brand name is not involved in the next big scandal, placing them at centre of the next campaign for public opinion.
As climate change worsens, public preference for more sustainable and environmentally conscious options are growing. Public opinion that business has a responsibility to both people and planet is becoming much more common place. 
As a company, how do you prioritise these issues?  Do you risk deep diving into one area and not worry too much about the others?  A recent article from the Fair World Project highlights some of the risks around any attempt to pick and choose - championing some aspects of 'people and planet' whilst neglecting others. 
We are grateful that ETI exists to support businesses working to ethically source from countries around the world.  We know consumers care about this, but it's not the only thing that bothers them.  For example, a recent Institute of Business Ethicsreport and polling evidence how important the issue of paying fair tax is to the general public.
In a poll conducted by TSB last year, 97% of consumers said they felt businesses should act responsibly. In a breakdown of what people's priorities were, fair employment practices came top of the list at 48%, followed by paying a fair share of taxes at 38%, treating suppliers fairly at 31%, and reducing their impact on the environment at 29%.  Ethical sourcing came in fifth place.
We believe this shows that among consumers there is a call for a broader remit. Back in 2016 a Cone Communications study revealed that 75% of millennials would take a pay cut to work for a socially responsible company and 64% of them would not take a job if a potential employer does not have strong corporate responsibility practices. With renewed focus on people and planet, those percentages are likely to be even higher today. 
The Good Business Charter works closely with the TUC, FSB and IoD, representing both workers and businesses, and driven by its ethical capitalist founder Julian Richer. The GBC sets out minimum standards in 10 areas of business behaviour: real living wage, fairer hours and contracts, employee wellbeing, employee representation, diversity and inclusion, environmental responsibility, paying fair tax, commitment to customers, ethical sourcing, and prompt payment to suppliers.
We have over 1,200 accredited organisations, with many disclosing that accreditation has prompted them to give greater thought to ethical sourcing, where they hadn't before. Businesses aren't the only organisations set to benefit. Even service organisations or UK charities do well to consider modern slavery and ensure they are not inadvertently recruiting someone from an agency who cannot access to their full rights. Recently one member shared how, for the first time, on needing to change caterer, they gave serious thought to sourcing. We feel pleased to be a small cog underlining the importance of ethical sourcing in mainstream thinking, as something expected not just considered.
As businesses consider how to effectively develop their environmental, social and governance (ESG) credentials, behave more responsibly or ethically and clearly articulate this to staff and consumers, we encourage them to look to the GBC. 
We have had businesses from a variety of sectors and sizes, as well as charities and public sector organisations, share with us how useful the GBC has been when talking about how they care for people and planet in practical terms. We invite ETI members and adherents to the ETI Base Code to consider how they might use the GBC framework to broaden their remit beyond ethical sourcing, bring in their finance, human resources and sustainability teams and together champion responsible business behaviour across our 10 minimum standards. In so doing, they join a community intent on raising the bar in business behaviour until GBC commitments become the established norm for operating in the UK. Wouldn't that be wonderful news for human rights?