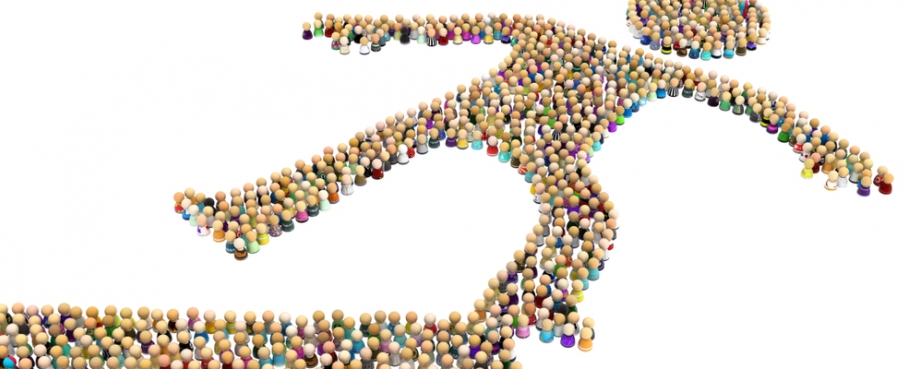 Most of the effort to tackle modern slavery in recent years has focussed on the private sector. There's been very little attention paid to the issue of ethical public procurement, writes Cindy Berman
Malcolm Gladwell, in his book 'The Tipping Point', describes the moment when ideas, trends and social behaviour cross a threshold. It's the point where they "tip" and spread like wildfire. 
Have we now reached such a moment for modern slavery? Particularly in relation to public procurement?
From awareness raising to legislation
When we first started to tackle modern slavery, we started with awareness raising. This was followed by important legislation on transparency, and on reporting on modern slavery. Greater commitment to human rights due diligence followed. 
There was also a growing understanding of the scale of the problem that migrant workers face – and the crippling debts they incur from paying recruitment fees. There are now good examples of corporate action, effective policy advocacy and continued vigilance from the media and from NGOs.
Yet, when it comes to governments' procurement practices, until very recently there has been little to no sign that the wider global economy or politicians are taking that the fight against modern slavery seriously. Even though the finances show that they should be.
In 2016/17, the UK public sector spent an estimated £255 billion with external suppliers – which accounts for about a third of public spending. Most of this spending – £195 billion – was on purchases of goods and services.
This level of spend is replicated worldwide. In 2013, public procurement accounted for approximately:
US$31 billion (15% of GDP) for New Zealand.
U$221 billion (13% of GDP) for Canada.
U$169 billion (13% of GDP) for Australia.
And US$1.7 trillion (9% of GDP) for the USA. 
But then …
Significant international responses
In the past couple of months, some significant things have happened that give me cause to think that we may have reached the Tipping Point: 
Five governments made a public commitment at the UN to tackle modern slavery in their public procurement practices. These were the UK, USA, Australia, Canada and New Zealand. They are not the first to do this, but others, such as Sweden, Norway and the EU have been less vocal. These efforts are in no small part due to the OSCE in building the case among member states, and for producing  Model Guidelines on Government Measures to Prevent Trafficking for Labour Exploitation in Supply Chains.
The ILO's lead role in delivering the UN global Sustainable Development Goal 8.7 to tackle modern slavery in supply chains is having a significant impact. We see a growing number of countries signing up to the Forced Labour Protocol in the ILO's inspiring 50forFreedom campaign. Likewise, the joint ILO and DFID programme Work in Freedom builds evidence for what works, where and why for the most vulnerable women workers in many of the most challenging recruitment situations.
Recently an ILO Tripartite Committee of Experts agreed a definition of recruitment fees. And the US Procurement Department has specified that definition for use in the Federal Acquisitions Regulation (FAR). This is important because it will determine which goods can be stopped at the US border if they are found to be associated with trafficking and forced labour.
Migrant worker abuse in Malaysia
Stories too have played their part in starting to change attitudes. There have been recent media investigations into the appalling treatment of migrant workers in Malaysia, who are being placed in a situation of debt bondage. They pay huge recruitment fees for their jobs. They are housed in unfit accommodation, not paid their wages, and have had their passports and ID documents taken away from them. They are also threatened and abused, work extremely long hours, and do hazardous work. 
This has led to some important responses: 
The Malaysian Human Resources Ministry has stated its intention to file  42 charges against a glove manufacturer.
Major glove and condom companies in Malaysia are now subject to investigations by US customs and border protection under the Tariff Act and FAR in relation to forced labour. 
Legal firms are investigating whether then can hold EU buyers accountable for the systemic abuse and exploitation of migrant workers. This follows years of neglect in conducting human rights due diligence and in monitoring supply chains. After all, the situation is not new and has been subject to exposés for over 10 years – including in Malaysia's electronics industry.
A meeting held at the British Medical Association last week involving several organisations – including ETI, NHS Supply Chain, industry bodies and [1]large companies – agreed to take collective action to tackle these issues.
ETI joined a multi-stakeholder group writing to the Malaysian government to take urgent action on migrant workers. We also asked them to organise a roundtable with buyers, manufacturers, trades unions, NGOs, governments and donors to address the problem.
This week we will be in Brussels meeting with the EU Parliament and the European Commission asking them also to take steps.
The UK and other governments have launched an investigation into the situation.
Alongside the efforts that specifically relate to Malaysia, ETI is working with European buyers to tackle child and forced labour in the Pakistan surgical instruments sector. This is in partnership with industry bodies, local organisations and the government in Pakistan. 
International public procurement conference
ETI is to lead an international conference – scheduled for 27 March 2019 – in partnership with the governments of the UK, USA, Canada, Australia, New Zealand, the OSCE and the ILO. The conference is intended to galvanise further action by governments and their private sector suppliers in preventing and managing the risks of modern slavery in their supply chains.
We want to see ethical standards applied across the board to all public contracts and monitored by all government departments, state bodies, regional and local contracting authorities. This is critical to creating a level playing field for responsible businesses.
We want to ensure that unscrupulous businesses are excluded from providing goods and services using taxpayers' money. The conference will also showcase examples of good practice. It will enable public bodies and their private sector suppliers to share lessons and experiences, to build networks for collaboration.
Government respect for decent work
To be clear, we want government to ensure decent work and respect for labour.
So, are we at a tipping point? Is the movement to curtail modern slavery becoming unstoppable? Has public procurement become an important battleground in the fight to bring an end to slavery in our time?
It is probably too soon to say.  But the examples given above, in which ETI is playing a significant role, give cause for hope.
[1] The reality is that most effort and visibility has been on large brands and retailers, and not much at all on smaller, little-known companies with no real reputation to lose, and therefore no pressure from their customers to address the issue. This too needs to change.