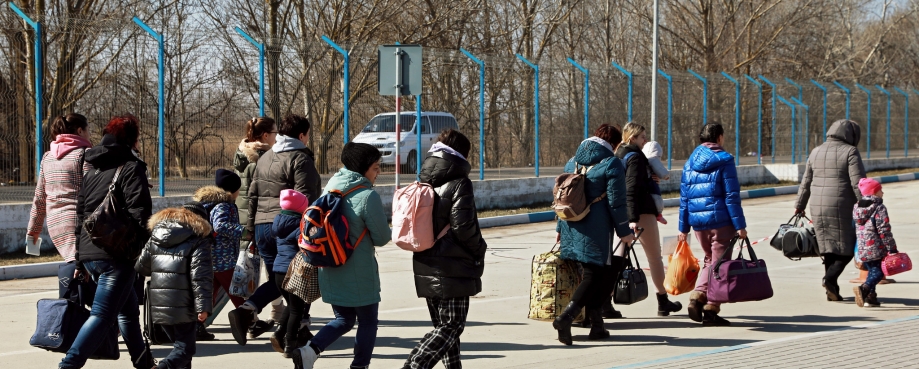 Sunday 19 June marks the United Nations  International Day for the Elimination of Sexual Violence in Conflict. The day aims to raise awareness of conflict-related sexual violence, to honour the victims and survivors of sexual violence around the world and to pay tribute to all those who continue to fight for an end to these heinous acts.
The term "conflict-related sexual violence" refers to rape, sexual slavery, forced prostitution, forced pregnancy, forced abortion, enforced sterilisation, forced marriage and any other form of sexual violence of comparable gravity perpetrated against women, men, girls or boys that is directly or indirectly linked to a conflict. The term also encompasses trafficking in persons when committed in situations of conflict for the purpose of sexual violence or exploitation.
In light of the Russia's ongoing war on Ukraine, as well as in many other regions across the world, the commemoration of this day and the efforts to tackle these issues is ever more pertinent. Since the start of Russia's invasion of Ukraine, reports of conflict-related sexual violence have steadily increased; including at border crossing points, transit centres and destination countries. Due to fear and cultural stigma, many victims of such forms violence often do not report them or receive the necessary support services, as such actual figures are likely to be much higher.
Data from the latest IOM Ukraine Internal Displacement Report, indicates people 7,134,000 are currently internally displaced, of which 64% are women. In terms of refugees who have fled the country over the past few months, it is estimated that 90% are women and children, given that men aged 18 to 60 are not allowed to leave the country.
Additional research by UN Women and CARE has highlighted the increased vulnerability of Ukrainian women and girls to trafficking for labour exploitation in sectors such as agriculture, domestic work, care-giving, tourism and hospitality.
These are issues of grave concern for ETI and our members, as we seek to find collective solutions to support the employment of refugees and displaced persons from Ukraine, with secure, decent, safe and fair work. With a high percentage of these groups comprising women and girls, and shifting gender roles as women  become the primary bread winners, there is need for increased understanding and response towards preventing sexual and other forms of gender-based violence in the workplace.
At ETI, we recommend companies:
Re-affirm zero tolerance for violence and harassment, including gender-based violence, through established codes of conduct and protocols within your supply chains.
Support the development and dissemination of messages and campaigns to educate vulnerable groups such as women and girls, about their rights at work and policies on violence and harassment.
Review grievance mechanisms to ensure they are safe, accessible, confidential and trusted to enable victims report incidences of abuse. This should include clear instructions on how to make reports, taking into consideration language and technological barriers, as well as on procedures for investigation and follow-up.
Where applicable, review accommodation and transportation services provided for workers, as these are often places where women are at greater risk of sexual violence and harassment.
Support suppliers with information on hotlines and local organisations that have expertise in the provision of support services for survivors, including sexual and reproductive health services, mental health services and legal assistance.
Assist suppliers to increase their overall understanding of these issues including through training and strengthening linkages with trade unions and other organisations that work on ensuring decent and safe working conditions for migrants and refugees.