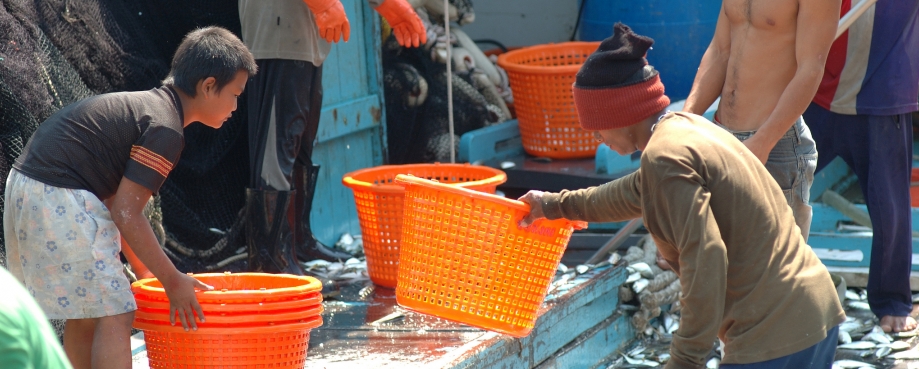 Identifying and understanding human rights risks is only the start. Going beyond auditing and compliance, companies must help prevent harm and find remedies for worker grievances. Today's think piece looks at human rights due diligence in  our week-long series that spotlights issues being discussed at ETI's 20th anniversary conference on responsible supply chains (31 October and 1 November). 
The collapse of the Rana Plaza manufacturing precinct in Bangladesh in 2013 was appalling. But it led to many progressive and positive outcomes in defining health and safety – and protecting the human rights of workers in the supply chain.
The Bangladesh Accord – the resultant legally binding agreement between brands and trade unions in the wake of the disaster which killed more than 1,000 people – was warmly welcomed by the textile sector. It helped to shine a spotlight on significant supply chain issues, promising independent factory inspections and commitments to sufficiently fund corrective action where necessary.
Yet serious problems remain. "Despite the attention given to Bangladesh's garment sector, wage levels remain very low," warns Ben Rutledge, ETI's Senior Advisor on Business and Human Rights.
"What's more," Ben Rutledge says, "in 2017, about 42% of workers, or 1.4 billion people worldwide, were estimated to be in vulnerable employment. The ILO predicts that this will increase, particularly in emerging economies such as Bangladesh."
Prevention and remedy are crucial
Driven by the UN Guiding Principles on Business and Human Rights (UNGPs), there is a now a proliferation of corporate policies designed to make sure human rights are being respected throughout supply chains. 
"Unfortunately, working conditions on the ground are stagnating or getting worse," Ben Rutledge says, pointing to the risk of low-pay in fueling child labour and worker exploitation, for example.
There's a crucial reason for such stagnation.
While the due diligence systems many companies have in place help to identify and understand risks to human rights abuse of workers, few include approaches to prevent issues arising in the first place, mechanisms for workers to raise concerns, or strategies to take remedial action.
That needs to change if businesses are to maintain strong relationships with their suppliers, and build positive reputations among their stakeholders.
The popularity of mobile camera phones across South East Asia, for example, makes it far easier for workers to actively record exploitation in the workplace – evidence that can be sent to the media at the press of a button.
National legislation is evolving
Meanwhile, national legislation, which is underpinned by a robust UN framework for action on human rights, is evolving.
For instance, the French duty of vigilance law goes beyond requirements for disclosure on human rights, mandating that companies establish and implement due diligence measures that will make a difference.
What's increasingly indisputable - as our conference will show - is that giving workers an effective way to voice their concerns or report issues creates stronger, more robust, and sustainable supply chains.
This aids security of supply with reduced risk of disruption due to labour unrest, improves supplier performance and productivity, and helps with hiring and training.
As part of ETI's 20th anniversary conference on responsible supply chains (31 October and 1 November) being run in conjunction with business risks solution provider Elevate, there will be sessions on:

Human rights due diligence: Delegates will hear from Frederique Desroches of Danone, Yann Wyss of Nestlé and David Pettet of Reckitt Benckiser amongst others who will explore insights on the reality of applying theoretical frameworks to different contexts, how risk assessments work in practice and what effective stakeholder engagement looks like in reality.    

Building fire safety beyond Bangladesh: despite fatal factory fires and incidents in several countries, the international community has not yet developed country-wide Building and Fire Safety Initiatives such as the Alliance or Accord outside Bangladesh. Pogress is slow due to a lack of strategic cooperation and collective use of resources. Ansgar Lohmann of KiK and Arno Gasteiger of Elevate will help delegates identify how different stakeholders have developed their own Building and Fire Safety programmes, highlight the challenges they face and explore ways to grow their scope and impact.