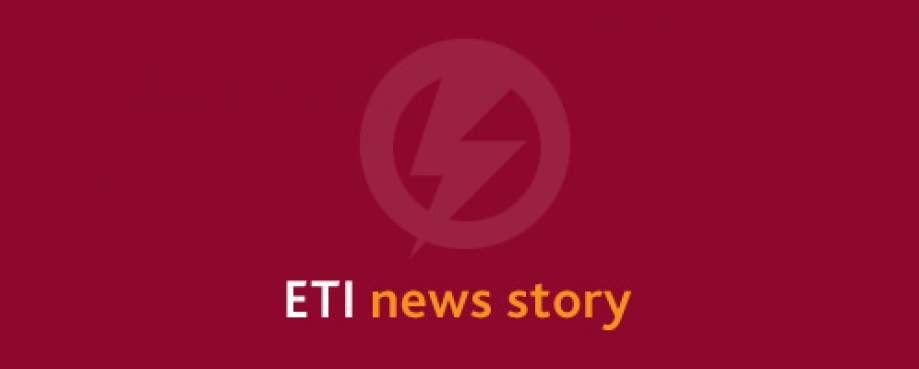 Leading retailer the John Lewis Partnership today (11 July) joined the Ethical Trading Initiative (ETI), an alliance of business, trade union and voluntary organisations that works to improve the lives of poor and vulnerable people working in factories and farms worldwide.
ETI Director Peter McAllister said: "The John Lewis Partnership has clearly demonstrated a serious commitment to tackling the many challenges that trading ethically presents. We are very pleased to welcome them as members.
"Our experience has demonstrated that individual companies cannot solve workers' problems on their own. The complex and very serious issues that they are faced with mean that it is vital that they collaborate with each other and with organisations on the ground to tackle issues that affect entire communities, as well as individual workplaces.
"We are making progress, but there is always more to do. In these difficult economic times we need to think ever more creatively about how to harness the focus and energy of the private sector to help lift the working poor out of poverty."
By joining ETI the John Lewis Partnership has pledged to work towards meeting the conditions set out in the ETI Base Code across its supply base. The Base Code is a set of commitments covering wages, overtime, health and safety, discrimination and other international labour standards.
Said Gemma Lacey, Head of CSR at the John Lewis Partnership: "Our membership is a reflection of the John Lewis Partnership's ongoing commitment to responsibly sourcing quality products for sale through our John Lewis and Waitrose businesses.
"We will use our membership of ETI to help achieve widespread improvements in sourcing and trading practices."
Minister of State for International Development Alan Duncan, who supports the partnership between ETI and the John Lewis Partnership, said:
"I have been pleased to work with Ethical Trading Initiative and the John Lewis Partnership so that they have now joined the scheme, which shows that better working conditions are good for business and good for the countries they work in.
"By stamping out unsafe, dangerous and unfair working conditions, businesses can help lift people out of poverty.
"We need more British companies to sign up and help stimulate the economic growth that will bring jobs, investment and opportunity to countries that desperately need it."
[ends]
Media enquiries
ETI: Julia Hawkins, 020 7841 4358/julia@eti.org.ukJohn Lewis Partnership: Victoria Wheal, 020 7592 6199 Victoria_wheal@johnlewis.co.ukDFID press office: 020 7023 0600
Notes to editors
1. The John Lewis Partnership operates 32 John Lewis shops across the UK (28 department stores and four John Lewis at home), johnlewis.com and 256 Waitrose supermarkets. The business has annual gross sales of over £8.2bn. It is the UK's largest example of worker co-ownership where all 76,500 staff are partners in the business.2. Other companies joining ETI today are the Commercial Group, Strata Stones and SuperGroup Plc, bringing ETI's corporate membership to 72 member companies.3. All new ETI member companies join as 'Foundation Stage' members. This is a new membership scheme created to provide structured support and direction to newcomers during the critical formative phase of their membership.