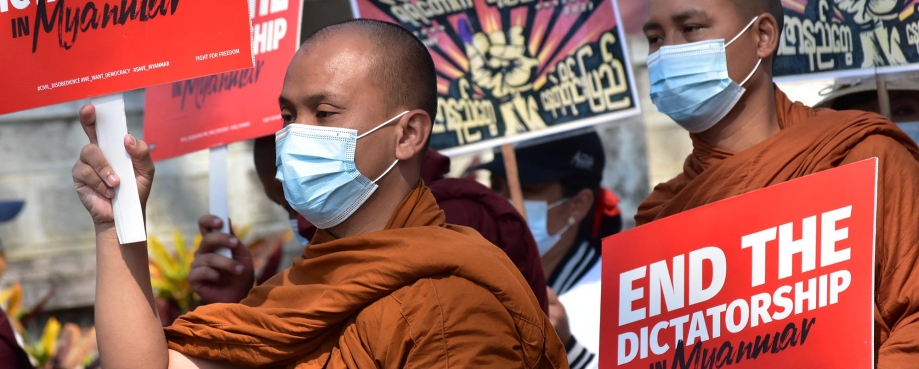 Following a military coup in February this year, the situation is continuing to deteriorate for the people of Myanmar, and in particular for those who have actively resisted the coup, including union leaders seeking to protect workers and support a return to democracy.
ETI has worked with its members to track the situation, ensure workers did not lose out on wages earned in the early stages and that member businesses acted responsibly. However, we also considered the wider role of responsible business in terms of whether continued presence in effect underpins the continued presence of the military. Last week global unions, in solidarity with their local affiliates, called for responsible disinvestment from Myanmar and called on companies to take action.
Our statement can be found here. In essence, we are calling on businesses to reassess their presence in Myanmar as a matter of urgency, ensuring that such an assessment is based on the application of the UN Guiding Principles on Business and Human Rights (UNGPs), is widely informed by relevant stakeholders and in particular, includes dialogue with the Industrial Workers Federation of Myanmar (IWFM) and the Myanmar Labour Alliance.