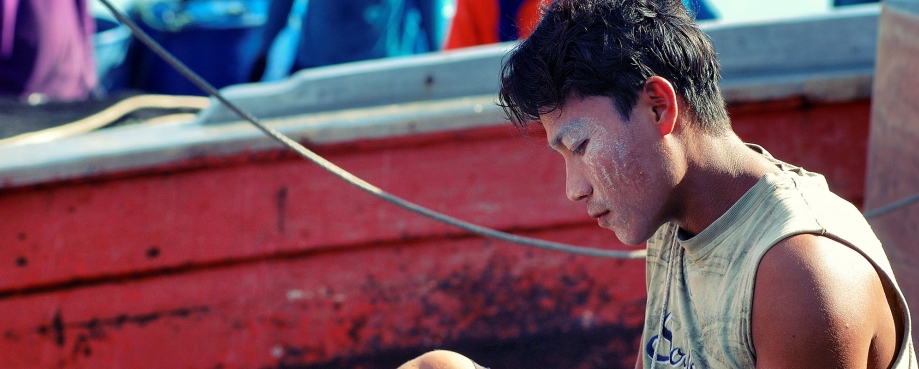 Covid-19: a guest blog from Dave Martin of the Sustainable Fisheries Partnership explaining how the organisation is using its network of more than 150 corporate partners and Supply Chain Roundtable (SR) participants to support workers in the seafood supply chain, from fishers and farmers to workers at the docks and in processing plants, and everyone in between.
This network of companies is already active in supporting fisheries and aquaculture improvements in over 40 countries.
In many areas of the world, fishing is an essential community activity that provides critical food and livelihoods. Across the globe, workers in the seafood industry have been declared "essential," along with other workers in the food and agriculture sector. Therefore, our immediate concern is protecting peoples' health. With this in mind, SFP recently launched a COVID-19 resource page that gathers publicly available resources focused on vessels and seafood.  
It is important to note that this is not SFP's guidance—it is yours! We are gathering existing resources, including publications, reports, news stories, and other resource pages. Our goals are simple: 
Use our network to get information to the people and places that need it most
Gather and redistribute lessons learned (good and bad)
Make sure the businesses we work with are doing everything possible to protect workers and fishing communities.
We are particularly concerned about the plight of small-scale fishers and fishing communities.  They often lack basic supplies, are ill-equipped to access basic guidance being offered, and may lack the expertise or resources required to adapt best practices to small boats, beach landings and  local auctions.
Many of these fishers are unlicensed or unregistered, making them largely invisible and unable to access whatever relief programs may be or become available. They are losing markets and income as closures of restaurants globally has impacted demand for many products. And for many, this is a "perfect storm"—prices are down, their main fishing season is lost, there are few alternative species to catch, and they have no ability to access unemployment benefits and other assistance programs.
We are working with communities in Indonesia and Peru to address such challenges. And we commend the efforts of groups such as Blue Ventures, WorldFish, Too Big To Ignore, the Coalition for Fair Fisheries Arrangements, and others to support communities and share resources.
There are many parallels between ensuring a robust community response to COVID-19 and ensuring effective co-management of community fisheries and resources, and we hope to see communities, NGOs, businesses, and others working together to ensure both healthy communities and sustainable fisheries.