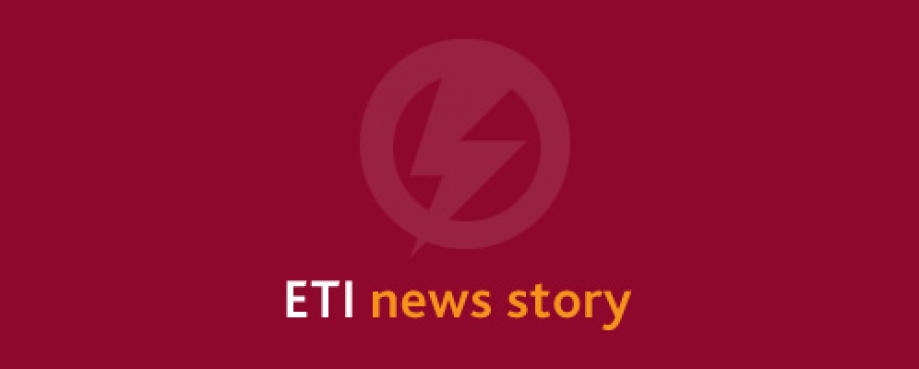 The Channel 4 Dispatches programme 'Fashion's Dirty Secret' (8 November) exposed the unacceptable working conditions endured by some of the people who make clothes for the UK high street. It revealed violations of workers' most fundamental rights, including poverty wages, falsification of records, bullying, unsafe conditions and long hours. Perhaps most shocking of all was the fact that the factories concerned were not in some backstreet in the developing world, but in a major British city.
People employed in the garment industry are entitled to work in safety, and to be treated with dignity and respect. It is of particular concern to us that such unacceptable conditions have been found in the supply chain of an ETI member company, among others.
While the ultimate aim for ethical trade must be to eliminate all abuses of workers' rights, a key measure of a company's commitment to this is not whether violations occur, but that it acts swiftly and effectively to resolve them where they are found.
As an active and longstanding member of ETI, New Look has demonstrated real achievement in many key areas of ethical trade, and is at the forefront of good practice in its retail sector. As part of its commitment to the ETI Base Code, the company has sent a clear message to all of its suppliers that orders should not be sub-contracted without their knowledge and permission, a rule which in this case seems to have been flouted.
We have every confidence that New Look will carry out a full and frank investigation, and will act swiftly to put things right. We will work closely with the company to ensure that these breaches are resolved in the best interests of the workers concerned.
But the programme also raised wider issues that every high street retailer must address. Over the past decade, the increasing demand for fast, cheap fashion has fuelled a drive to turn around orders within ever shorter time scales, and at ever lower prices. To meet this demand, suppliers across the world are resorting to sub-contracting. In some cases this means orders are passed down the supply chain to less scrupulous companies, whose operations may lie beyond the reach of retailers' monitoring radars.
In such tough global conditions, audit-based approaches cannot be relied upon alone. If the industry is to tackle this problem, companies will need to dig deeper, and push ethical trade to the heart of the way they do business.
ETI provides a space for leading UK retailers and suppliers, trade unions and charities to work together to tackle some of the toughest challenges of ethical trade. Our Core Business Practices Programme, of which New Look is an active member, is exploring how companies can ease the pressure on suppliers and help them plan their production better, so reducing the incentive to sub-contract. Many are already reporting progress in developing closer relationships with their suppliers that are based on trust and open communication.
We do not yet have all the answers. But we are committed to working with our members at the cutting edge of ethical trade, to find solutions that will better the lives of the people who make our clothes - whether they are in Bangladesh, Leicester, or anywhere else.
Anyone who feels that they are owed unpaid wages by the factories featured in the documentary should email ethical.support@NewLook.com