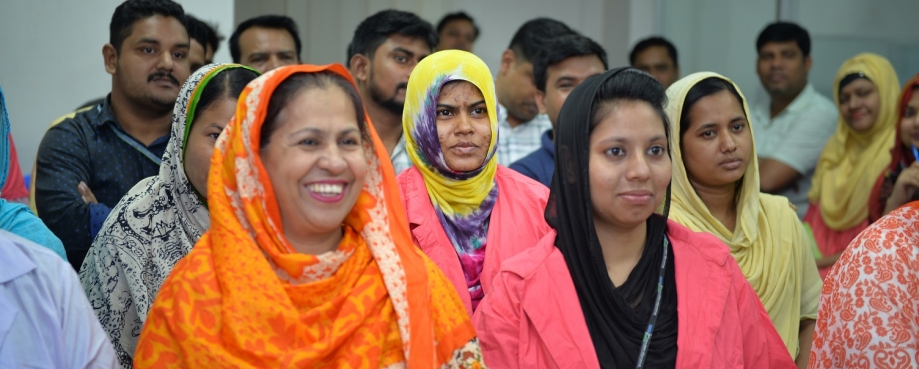 More than 65 years ago, Lindex started as a small lingerie company in Alingsås, Sweden. Today we have grown to become a global fashion company with over 4,000 employees and about 450 stores in 19 markets, with online sales worldwide through third-party partnerships.
Our promise to women and the planet
Best known for its lingerie, Lindex is on a journey to empower and inspire women everywhere through a sustainable approach to business that aims to make a difference for future generations.
Our sustainability promise is not just to those who love to wear our garments. Our company is filled with and surrounded by women, and we feel a responsibility to every single one of them.
Women populate every part of our value chain, from field to fitting room. They pick the cotton, spin the thread, weave the fabric and sew our garments. They design and market our products, they decide how we run our business and they meet our customers every day. Of course, we also respect and appreciate the men in our value chain. But it would be wrong not to acknowledge that most of the people who work with or buy from us are women.
And while women play a central role in everything we do, at Lindex we believe they are also the key to a more sustainable and plentiful future. Yet women and girls continue to bear the burden of many of societies greatest challenges, often without meaningful inclusion or equal remuneration, despite their influence and responsibilities in securing community and household resources. While this inequity prevails, a sustainable future will remain out of reach.
So, what are Lindex doing about it?
While majority of the textile workers who make our clothes are women, the working atmosphere in factories is often set by men and made for men. Through WE Women by Lindex we educate our suppliers' factory management on gender equality and how to integrate it into management systems. The WE Women management system has enabled the collection of gender disaggregated data, informing and facilitating progress in the leadership and management style of factories so they can become more inclusive for women and aware of gender equality issues. To support the structural changes needed to make the fashion industry more gender-inclusive, we have made our approach publicly available through a tool kit. By sharing our methodology and results so that other brands and factories can apply it, we hope to mainstream this powerful approach to better address gender issues at scale across the industry.
Our ethical trade journey
Since the 1990s Lindex have worked to maintain oversight and engagement with their supply chains. From setting up our local presence in production, to building requirements for supplier relationships and operations. Today we endeavour to work with self-sufficient partners who share our ambitions for a transparent and sustainable fashion industry. This means we work with selected suppliers in close long-term partnerships that enable us to commit to one another, prioritising progress and securing purchasing practices are aligned with our commitment to ensure human rights and respect for the planet.
As full ETI members, we will continue our journey and commitments to women and future generations. Alongside WE Women by Lindex, we are entering the femtech industry and investing in innovation and technology for women's health and well-being. Our new brand Female Engineering, looks to reinvent female freedom, by developing innovative products designed to improve women's well-being through the various stages of life.  With our acquisition of a majority stake in the startup company Spacerpad AB, Lindex will also play a part in combating menstrual poverty and promoting sustainable consumption – making it possible for more women and girls to fulfil their potential.