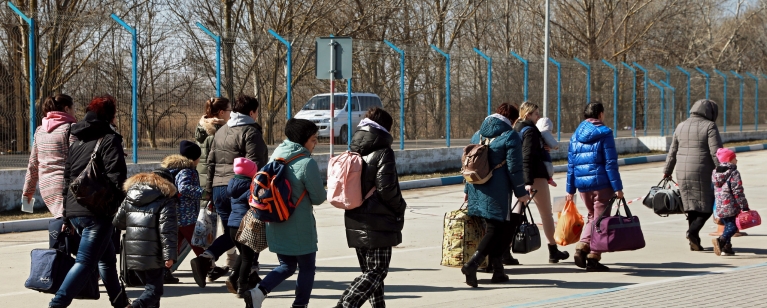 Public

14 July 2022

Leaflets, brochures & posters
Help us spread the word, by sharing these guidelines with your suppliers and via social media, using our dissemination pack.
To share with suppliers
We recommend brands include the suggested text below in their cover note to suppliers when sending out the guidelines: 
Since the Russian invasion of Ukraine in February 2022, over 8 million people have fled Ukraine and crossed into neighbouring countries. For many who have been displaced by the war, finding employment will be crucial to ensure their economic survival and social integration. 

Displaced populations face a variety of barriers and risks. The lack of documentation, access to information and language barriers, can put them at higher risks of various forms of labour exploitation, including human trafficking.  
These guidelines being adopted by a large number of buyers in a joint effort to strengthen our due diligence and protection measures in supply chains in response to the war in Ukraine. We encourage our business partners to familiarise themselves with the recommendations provided and to refer to the local resource database on ETI's website in cases when additional support is sought locally.  

To further strengthen protection measures in the supply chain, we also recommend that you share the guidelines with your own suppliers and business partners and work with them to increase their understanding of risks to workers fleeing conflict-zones within their operations. 

We will collaborate and support you in any way we can to facilitate the implementation of these guidelines and will seek your feedback on the utility of this resource in a few weeks. 
To share on social media
We would appreciate your support sharing these resources on social media. You can download our suggested posts and graphics to share on Twitter and LinkedIn, please tag us and re-share our posts. Thank you.