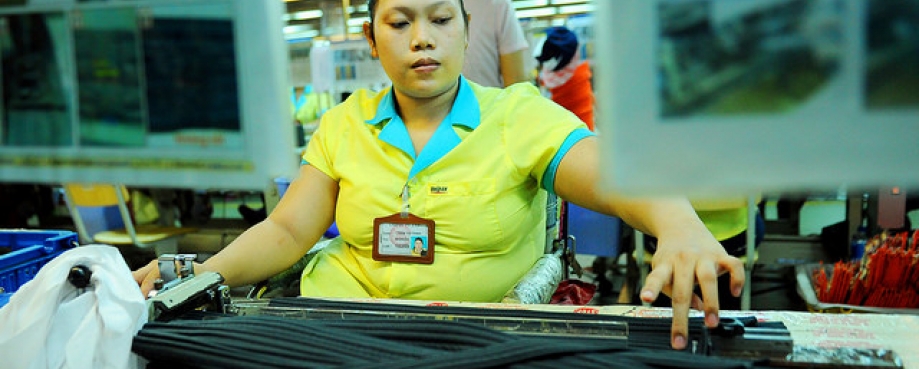 Disability is a labour rights issue that has been sorely neglected by companies as well as other organisations committed to ethical trade. People with disabilities face multiple barriers to accessing decent jobs, but there are some inspiring examples of what can be done to build a more diverse and inclusive workplace, as our next Ethical Insights briefing will show.  
Handbook: Towards disability inclusion
According to Cindy Berman, the Ethical Trading Intiative's Head of Knowledge and Learning, addressing disability is an important priority for the international community. She said: "The new UN Sustainable Development Goals have a specific target on the importance of equal access to jobs for persons with disabilities and as  a key labour rights issue, disability has been badly neglected for far too long." 
ETI's next Ethical Insights briefing will feature Disability and Ethical Trade on 25 February 2016
Date: Thursday 25 February 2016, 8:30 am to 10:00 am
Location: The Foundry, 17-19 Oval Way London SE11 5RR
Disability NGO, ADD International will join ETI for the discussion, which will focus on:
Employment opportunities for disabled people in companies and in their global supply chains.
Addressing discrimination against employment of disabled people.
Treatment of employed disabled people in the workplace.
The speakers are:
Mosharraf Hossain: Director of Policy and Influencing at ADD (Action on Disability & Development) talking on ADD International, corporate engagement and ethical trade.
Mansoor Ahmad, DFID Private Sector Advisor talking on DFID's Disability Framework and plans to make economic empowerment a focal area
Susan Scott-Parker, CEO, Business Disability International talking on Business Disability International's pioneering work to make business accessible for disabled people; critical factors that enable successful disability inclusion
Lee Mann, Sustainable Sourcing, The Body Shop who will give examples of how Body Shop promotes greater access for disabled workers and increasing economic opportunities for disabled people in the global supply chain.
About Ethical Insights briefings
ETI's Ethical Insights Series creates a safe, open space to air challenges, share ideas and learn from one another. Cindy Berman said: "We want to generate a spirit of knowledge collaboration to improve the impact of all our efforts."
At the end of each session, there is always a 10-minute 'open mike' to share news and propose ideas for future topics.
"A full room of like-minded people and good speakers: an opportunity to brainstorm new solutions for ethical trading."  Attendee from a previous Ethical Insights event.