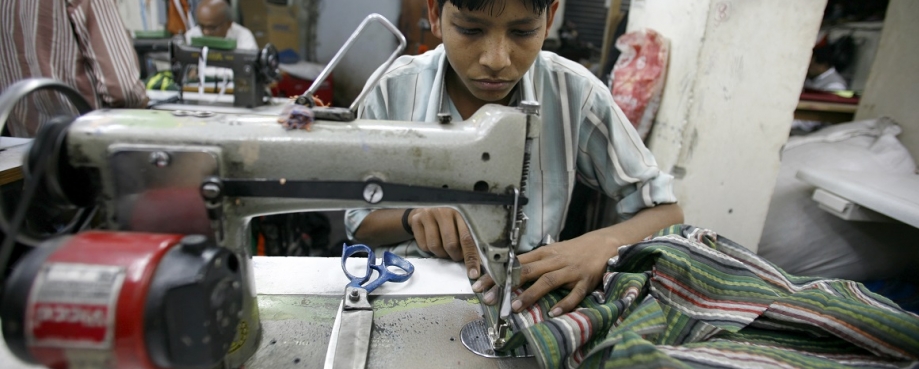 In this guest blog, Yorgos Altintzis, Economic and Social Policy Officer of the International Trade Union Confederation (ITUC) outlines trade union thinking and responses to international trade policies and globalisation, following his participation in our Ethical Insights debate on what free trade agreements mean for workers.
For workers, globalisation meant the creation of labour markets of scale:
For a metalworker in Detroit, it meant direct competition with workers in China.

When Eastern European truck drivers were brought in the same labour market with Western Europeans, it meant lower wages and longer driving hours for all.
Essentially, the labour market is much more flexible now than it was 15 years ago, and pressure for further flexibility is mounting. This means increasing insecurity.
So, there is anger against globalisation and, obviously, supply chains are part of this.
A new narrative on global trade
In a 2008 report, Professor John Ruggie described how those at the top of global supply chains instrumentalised persisting governance gaps that create a "permissive environment within which blameworthy acts by corporations may occur without adequate sanctioning or reparation".
In the trade union movement, we call it the race to the bottom.
The effort to measure trade in terms of value (instead of just measuring exports) was central to creating a "new narrative for global trade" when the financial collapse in 2008 became frighteningly reminiscent of 1929.
This new narrative said that because of global value chains, it is not only important to export, but to import too.
Quite serendipitously, processing the new statistics revealed that most of the value of tech products is captured by the few shareholders of lead firms. Likewise, powerful cartels of retailers capture most of the value in agricultural products.
Meanwhile at the bottom of the chain there is too often slavery.
It is therefore 'value' that needs to be redistributed.
Increasing labour's power…
If globalisation is to be saved, business enterprises must start actively supporting and even campaigning for the restoration of redistributive mechanisms in the global economy. The creation of strong economic governance is a prerequisite. 
Enterprises that really believe that sustainable development is the only way (and frankly there is no alternative) must join with unions and civil society in demanding mandatory human rights due diligence.
You read it right: the UN's General Principles on Business and Human Rights (UNGPs) need to be consolidated, crystallised, operationalised and become mandatory.
Better for the UNHRC to define the practice of human rights due diligence, establish minimum requirements and agree and explain it all. That way, all companies know exactly what they are expected to do, will be held accountable if they decline to do it, and will all play on a levelled field.
A binding treaty is being discussed now in the UN. The work is led by Ecuador and South Africa, and trade unions have joined them.
We need to make it happen.
…might end up saving globalisation
Paraphrasing Harry Truman, in a globalised economy, "aggression on labour anywhere in the world is a threat to labour everywhere". 
A globalised labour market needs governments not only to protect the rights to organising and collective bargaining at home, but to actively promote them abroad.
Firstly, because the protection of human rights is the duty of governments, but also because it makes sense from an economic point of view as the demand for labour is falling.
The reasons are varied (e.g. technology) but certainly, a key contributor to falling demand is that those who have a higher propensity to consume have the least available income to spend. And they are many.
The reduction of union power played an important role in reduced income for the many and consequently inequality increased. 
As a result, the price of work is at a historical low, with labour's share of total income in free fall.
Yet if people had more income, they could help restart the global economy. If they saw the benefits, they would support globalisation.
Supporting trade union labour and environmental commitments around trade agreements
Enterprises that commit to sustainable development, must support trade unions to include enforceable labour and environmental commitments in trade agreements.
This isn't light stuff. It is a very complicated issue on which unions have developed detailed ideas including, for example, on sanctions in the form of countervailing tariffs.
The WTO is the only international organisation that has the power to enforce its own decisions.
That's why unions have been trying to mount social issues on the WTO apparatus and make them actionable in its Dispute Settlement.
Actionable responsibilities for investors in investment treaties should follow suit.
Because, however necessary, trade/investment policy instruments are not sufficient. Other policies also need to be mobilised. The list can be long: from reforming the global taxation system and reversing financialisation to robust investment in the care economy and in infrastructure.
Rapid advances are needed urgently, and this requires companies to think in a way that was unthinkable until yesterday.
Find out more about ETI's Ethical Insights breakfast briefings.