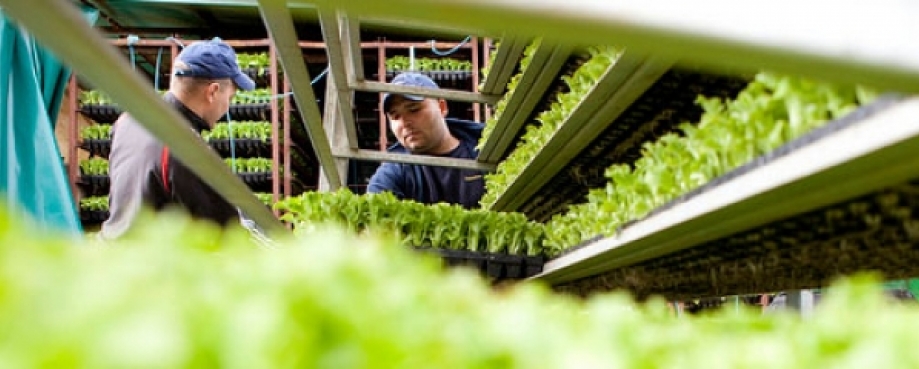 Last night, the UK launched its action plan on business and human rights at a high profile event in London. With this, it became the first country to set out guidance to companies on integrating human rights into their operations.
I was there with a small contingent of ETI colleagues, interested to hear just how the government planned to support businesses on their journey towards being 'good'.  Two heavy-weight cabinet members led the launch; the Foreign Secretary William Hague and the Secretary of State for Business, Innovation and Skills, Vince Cable. They were joined by senior corporate leaders from Unilever and special guest Professor John Ruggie, the man who made the UN Guiding Principles on Business and Human Rights a reality.
For those not already familiar with the guiding principles, they provide a much-needed framework in a world of global business activity where existing regulation may sometimes be inadequate, or simply non-existent. So what does this mean for UK businesses? All speakers were clear that this is not designed to place extra burden on businesses, many of which are already stretched in this economically challenging climate. Indeed, the first pillar of the framework and guiding principles makes clear the duty of the state to protect its citizens through appropriate laws and actions.
However, as Professor John Ruggie noted in his speech, there is a compelling requirement for business to respect human rights. This is not about doing good, but rather good business, a concept widely understood by any company that is actively participating in the current sustainability debate. As John Ruggie succinctly put it, the challenge for business is "to know and show", meaning they must know about the potential human rights impacts of their business activities and show that they are aware and actively mitigating human rights abuses. This is fundamentally different from a compliance mentality, which runs the risk of not being analytical or broad enough.
Good Business: Implementing the UN Guiding Principles on Business and Human Rights gives a useful round-up of the actions that the UK government has taken with respect to business and human rights, as well as those it plans to take in the future. The mix for the future includes lobbying foreign states to support widespread international implementation of the guiding principles, working with EU partners to implement the guiding principles across member states and internationally, and supporting the UN Working Group on the issue of human rights and transnational corporations and other businesses.
The action plan also outlines a number of clear expectations for companies, including adopting appropriate due diligence policies to identify, prevent and mitigate human rights risks, and committing to monitoring and evaluating the implementation. I am pleased to see that there is an emphasis on consulting the people who may potentially be affected at all stages of project design and implementation, in a manner that ensures free and informed participation. Involving those affected, such as workers, is not only the right thing to do, but will ensure that grievance and remedial mechanisms do the job they are designed to do. 
The UK's action plan on business and human rights leaves a number of questions unanswered, including the detail of how things will be done and where efforts will be focused. But we need to recognise the importance of a first-of-its-kind, high level plan that enjoys broad governmental support.  This is a clear commitment to developing the UK's business and human rights agenda, which will help galvanise business and challenge it to remain at the forefront of these efforts.
There are many questions that businesses will need help in answering and ETI, like others, will continue to support companies as they put these guiding principles into practice. But as a statement of intent and a clear lead on direction, this national action plan should be celebrated as a very positive step forward.
You can find an electronic version of Good Business: Implementing the UN Guiding Principles on Business and Human Rights here.