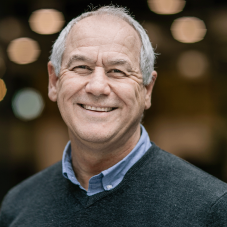 Position
Executive Director
Peter has spent more than 20 years engaged in international development and rights-based initiatives around the world.
He joined ETI in October 2010 after spending seven years at the Geneva-based International Cocoa Initiative (ICI), which brings together global companies involved in cocoa and chocolate, trade unions and NGOs to eliminate the worst forms of child labour and forced labour from the international cocoa industry.
At ICI, Peter earned an impressive reputation among all stakeholders in the sector for his clarity of leadership and the impact that ICI has had on the lives of many cocoa-producing families, producer policy and sourcing practices of major global brands.
Previously, he spent 13 years working in leadership roles for the international development NGO CARE, including spending prolonged spells in strategic roles India and West and Southern Africa.