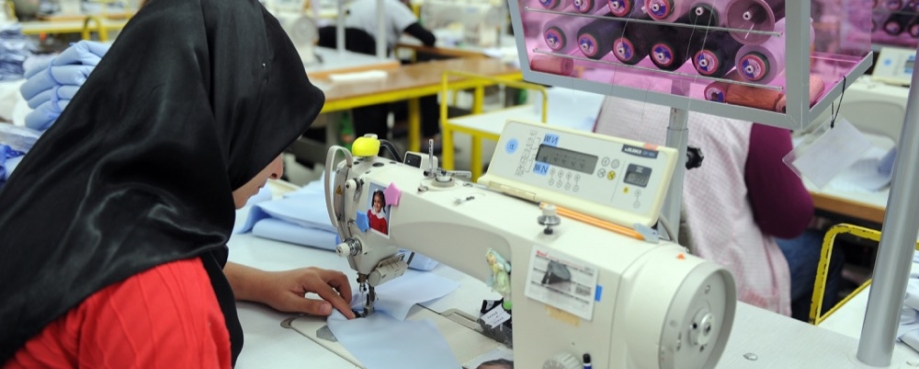 Whenever a new company joins the Ethical Trading Initiative, it becomes a Foundation Stage member.
Foundation Stage membership typically lasts for two years. But only those members able to demonstrate that they have spent that time putting the building blocks of a credible ethical trading programme together will progress to full membership. Some companies graduate sooner. And by the same token, companies that fail to meet the criteria are occasionally held back.
Take a look at the list of members on the ETI website and you'll find some big, household name companies at Foundation Stage. Lee Cooper, Dixons Carphone, Oliver Bonas, REISS and Missguided; all new members, large and small, are required to complete the Foundation Stage. There are no exceptions.
Becoming an ethical company is a journey.  And like most journeys, it takes time, has a number of stages, and can sometimes be challenging. There's a chance you'll need to ask for directions from more experienced travellers, or will perhaps take some wrong turns along the way.
During the Foundation Stage we will support you in developing an understanding of ethical trade, and building the knowledge and capacity you will need to begin tackling labour rights issues in your supply chain. In return, we encourage you to be active and engaged members, participating in induction days. member meetings, roundtables and webinars, working groups and networking events.
As a Foundation Stage member, you will commit to the same obligations as full members. Adoption of the ETI Base Code is an absolute given; in addition, we ask you to also sign up to our Principles of Implementation, which cover practices such as integrating ethical trade into your business practice, driving year-on-year improvements, and supporting suppliers to improve working conditions, for example through advice and training.
At the end of the Foundation Stage, you will submit your first ETI report. If we are satisfied that you have meet our essential, entry level criteria, you will graduate to full membership. It's important to understand that we are not looking for perfection overnight – just a demonstrable commitment to continuous improvement.
Achieving full member status is far from the end of the road. Rather, it is the start of a lifelong journey for your company – one that requires constant vigilance if the multiple threats and risks to your supply chains are to be anticipated, and tackled effectively. But by completing ETI Foundation Stage, you will be off to a very strong start.