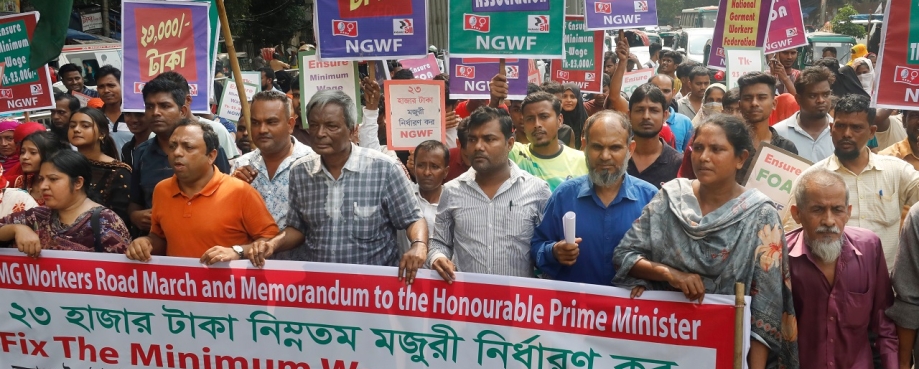 ETI is deeply concerned by the increased violence reported in recent protests and demonstrations in Bangladesh, as garment workers take to the streets to demand a minimum wage increase.
We are troubled by news of the death of Rasel Howlader yesterday during the protests, Mr. Howlader worked at the Design Express factory. Amirul Islam, a worker at Columbia Garments, was also injured during yesterday's events in Gazipur. Both worked for unionised factories affiliated with Sommilito Garments Sramik Federation (SGSF). Today, violence continues with news that a 32-year-old man has died in a factory fire reportedly set by a mob in Gazipur.
We have also received reports that workers and trade union leaders are being arrested during the demonstrations. We call on all parties to refrain from violence and damaging private property and to stop anti-union discrimination against workers.
ETI supports the legitimate demands of workers and local unions for increases in the minimum wage which is currently well below inflation and the rising cost of living. Any increase should be absorbed through appropriate cost-burden sharing between buyers and suppliers.
The Bangladesh wage board should act promptly and transparently to finalise its deliberations in line with the real needs of workers.
ETI Executive Director, Peter McAllister said
"Workers have the right to demand a higher minimum wage. Wages and benefits should always be enough to meet basic needs and to provide some discretionary income. The current wage of around £60 a month does not do this. ETI joins calls for a living wage, and one that is set through a collaborative, inclusive process that avoids any form of violence."